Have you ever wondered how to make people eat more fruits and vegetables? It is a huge struggle with many people. Although generally fruits are sweeter than vegetables, sometimes people tend to say no for healthy food in generally. Being adults, although we know the importance of fruits and vegetables as a part of our meal for good health, it is hard to convince people to eat them. This is where real fruit smoothies can be very effective. Before we discuss about real fruit smoothies let's see the other available options around us
First, take into consideration that all the people generally love the attractiveness. This rule is applicable with foods too. Although we know a green vegetable mush tastes delicious and extremely healthy. But, believe me; people will not even look at it putting all your efforts in vain. Instead, you can make any childish shape out of yoghurt and place pieces of chopped fruit on it. They will then get the feeling to eat what you prepared. Whenever they find it attractive they tend to eat it (even it is healthy).
Why smoothies and fruit juices are so popular today?
Smoothies are filled with anti-oxidants
Anti-oxidants have the potential to eliminate free radicals from your body and keep it away from toxins. This will give you the opportunity to stay away from a wide range of illnesses as it strengthens your immune system. In addition, the above mentioned process will assist you to slow down the aging process. Free radicals can damage your body cells and lead you towards faster aging. Drinking smoothies can be defined as one of the best methods available to remove free radicals from your body and stay away from these health issues.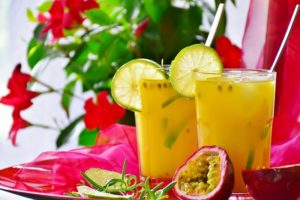 It can cure cancers
According to DiligentChef notes, it has been identified that smoothies will help your body to fight off different types of cancers. That's because smoothies are equipped with the right amount of resveratrol supplement, which is a potential cancer curing supplement. It has been identified that this supplement can help you to stay away from different types of cancers including colon cancer and skin cancer.
Benefits of smoothies for Alzheimer's disease
From a study that was conducted in 2008, it has been identified that smoothies can help Alzheimer's patients as well. In fact, the resveratrol content in smoothies has the ability to minimize the amount of plaque that can be found in the brain. In addition, smoothies can treat many other neurological disorders.
Smoothies contain low calories
A large percentage of the world population suffer from obesity. Smoothies can be defined as one of the best drinks available for those people. That's because smoothies contain a very low amount of calories. From the studies, it has been calculated that 100 grams of smoothies contain around 60 calories. On top of that, it does not contain any cholesterol.
It is good for heart health as well
Last but not least, smoothies can provide you with a healthier heart. This will ensure proper blood circulation throughout the entire body. It can also make your blood thin and prevent it from clotting inside the arteries and veins. Apart from that, smoothies can alter the molecular mechanism in your blood vessels at the cellular level. This can diminish the risk of getting strokes.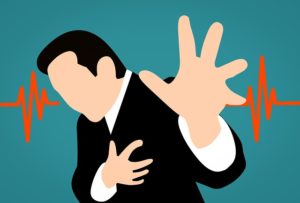 Smoothies contain a very high amount of Vitamin D, which can promote healthy blood and bones. Moreover, rich vitamins can strengthen the immune system of your body and help it to combat against colds.
As you can see, people can enjoy a wide variety of benefits by drinking smoothies. Therefore, any person can think of drinking smoothies on a daily basis without any doubt on mind.
Canned and Frozen Fruit
Fruit necessarily does not have to be fresh always. Even canned or frozen fruit can be a great alternative for fresh fruit. You do not have to worry about the nutrition value of frozen food because they are flash frozen when it is perfectly ripe, which means the nutrients are preserved and retained.
But, if the fruit is kept off the vine for a longer time, the nutrient might be in danger and a lesser amount will be retained in the fruit. It makes frozen fruit more nutrient comparatively. Also, if the fruit is ripened after it is being picked the chances of getting nutrients reduced are more. In this case also, frozen fruit would have more nutrients.
When it comes to canned fruit, they are healthy and nutrient as long as they are kept in fruit juice other than sugar syrup. You can use them to make smoothies milkshakes or even you can add the fruit juice to breakfast cereals too.
Dried Fruit and Fruit Juice
Because a lot of water is removed dried fruit is fairly easy to use. They contain higher calories than fresh or frozen fruits. The pieces might cause chocking risk and therefore it is better if you can cut them into little pieces before allowing people to eat them.
Recipe for a Healthy Fruit Smoothie
If you are planning to make real fruit smoothies to attract people with colorful and delicious existence here is a guideline for you. You can use any soft fruits to make smoothie recipes.
You can get two fruit smoothies with the following recipe. Honey and vanilla give the smoothie an excellent flavor. Regular yoghurt or milk can be used upon your preference instead of frozen yoghurt.
Ingredients to make a real fruit smoothie:
01 cup of frozen yogurt/regular yoghurt/milk
1/2 teaspoon of vanilla extract
01 chopped regular size banana
08 frozen strawberries
1/2 teaspoon of honey
Put all the ingredients to a blender and blend it in high-speed for a minute. Serve the real fruit smoothie without delay.