There's nothing better than candy; whether you love the super sweet varieties, chocolate, or sour, candy just makes us happy. In fact, on an average day, one in four Americans eat at least one piece of candy, consuming a whopping eight pounds yearly. It's easy to understand why so many of us love candy so much; it's comforting and reminds us of our childhoods. It also satisfies our sweet tooth like no other food; candy is simply the best! If you're searching for new and exciting candy options, why not try one on this list of American candy that starts with the letter d.
The most popular American candy that starts with d
Dots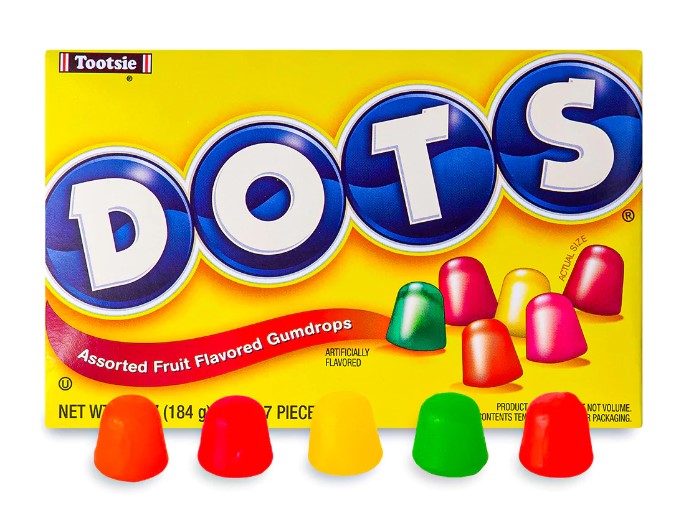 Dots are a movie theater staple, dating back to 1945. The perfectly chewy little gummies are a unique texture, and their fun shape is perfect for snacking. With over four billion sold yearly, Dots are an American favorite! Every box of original Dots includes five delicious flavors, including lime, lemon, cherry, strawberry, and orange.
Read more: Which Candy Uses the Slogan, "Get the Sensation!"?
Dove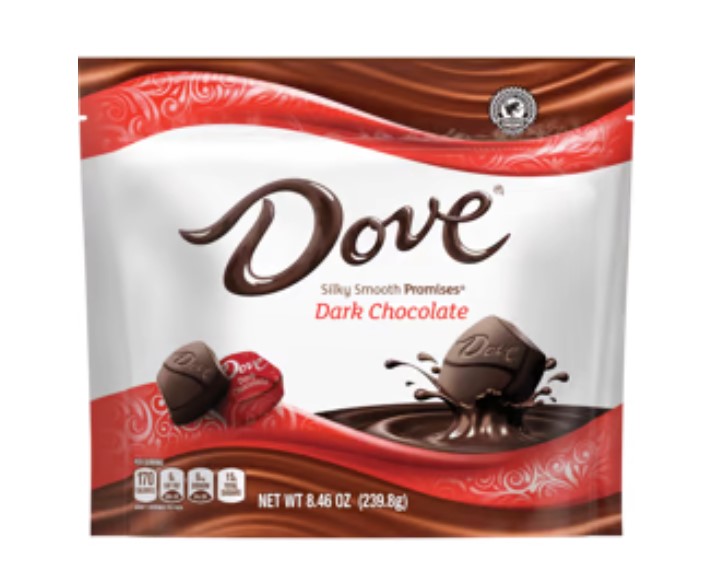 Dove is an iconic chocolate candy created in 1939. When Mars aquired the company in the 1980s, it quickly began producing many new candy varieties, including bite-size chocolate squares, chocolate bars, ice cream bars, and much more. There are currently dozens of options that are sure to suit every taste.
Dum Dums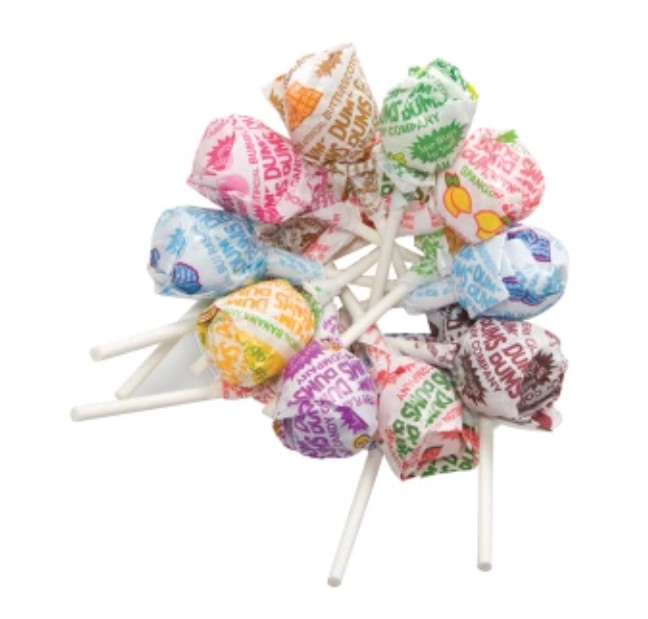 Dum Dums were invented in 1924, making the perfect snack for almost 100 years. With sixteen flavors of lollipops to choose from, including a fun mystery option, they remain a top pick for those seeking a sweet treat. Every bag includes a few original flavors and a rotation of "special" flavor options to increase the fun.
Dip Stick (Fun Dip)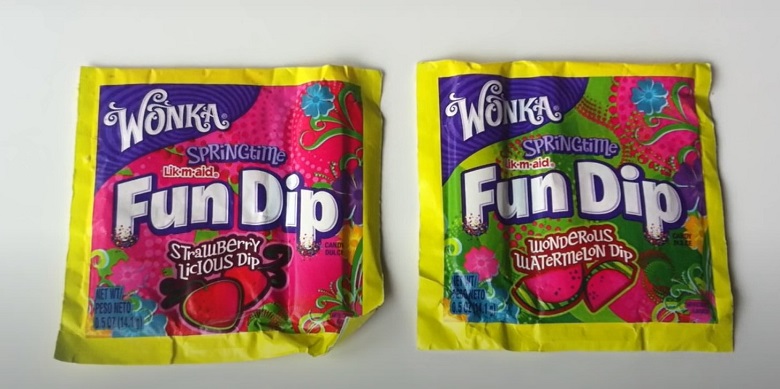 You may have heard of Fun Dip, famous for its sugar stick with fruit-flavored sugar powder, but did you know that in the 1940s, the candy's original name was Dip Stick? It's clear to see why that name was originally chosen since that's how you eat this super sweet candy treat.
Dippin' Dots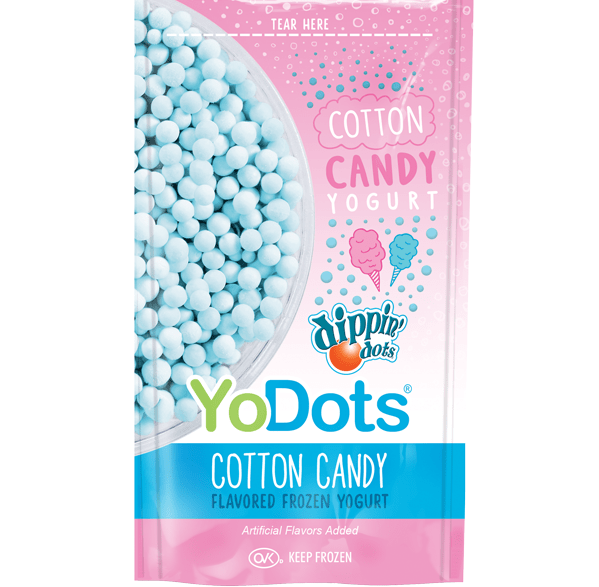 Dippin' Dots took America by storm with its futuristic design and unique texture. Introduced to the public in 1988, it quickly became a novel snack choice thanks to its liquid nitrogen cooling system that gave consumers ice-cold "dots" on the go.
Honorable mentions for candy that starts with the letter d
Doublemint Gum
Dagoba Chocolate
Dairy Milk Chocolate
Dibs
Dentine
Ding Dongs
As you can see, there are many delicious choices for those looking for candy that starts with d. These sweet and delicious candy options are sure to satisfy even the strongest sweet tooth, providing you with the perfect tasty treat to brighten your day. So, what are you waiting for? It's time to grab your favorite candy and enjoy!