Cashew, native to the islands of Brazil, is an oil-rich and flavored nut mainly used in Southeast Asian cuisines and is used widely in Indian dishes. Although those are referred to as nuts, they are just seeds hanging from the cashew apple, the actual fruit of the cashew tree.

Benefits to the health
Cashews are rich in unsaturated fats 44%, carbohydrates 30%, and protein 18%. The presence of monounsaturated fats helps reduce triglyceride levels giving a low LDL to HDL ratio a good sign of health.
Cashews are rich in fiber and low in sugar, a combination that reduces the spikes of sugar in the blood, reducing the blood glucose levels which are beneficial for type 2 Diabetes.
A handful of cashews 4 times a week can certainly reduce the risk of coronary heart disease.
Copper is an important component of many physiological processes like brain development, free radical elimination, development of bone and connective tissue, and formation of cells of skin and hair called melanin, constituting 98% in cashews.
Magnesium, which happens to be in 28% quantity in cashews, helps maintain nerve and muscle tone. While calcium is vital for bone formation, magnesium is vital for healthy bones giving it a physical structure.
These nuts are also rich in proteins, which help in weight loss by increasing the feeling of fullness and decreasing hunger, Polyphenols and Carotenoids are essential antioxidants that help in inflammation and offer protection from different diseases.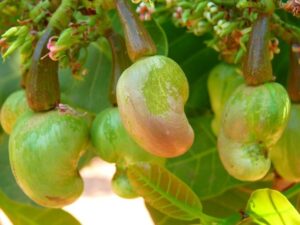 How to enjoy cashews?
Cashew nuts and dry fruits make a healthy snack. Add cashew butter to oatmeal or spread it on toast, an excellent way to add it to your diet. Moreover, you can make sour cream by blending cashews with apple cider vinegar or lemon juice.
Buying Cashews in Bulk:
Purchasing cashews in bulk has a lot of benefits for both the consumer and the environment. Have a look at the following reasons and try shopping for your favorite food item in bulk.
1. Reduce Waste
Bulk shopping help reduce your packaging waste as well as food waste. Now, you'll be thinking about how that is possible. Well, buying in bulk eliminates the need for single-use plastic, which is required for each order. Also, there will be no need for fancy packaging. In short, making the switch to bulk purchases can reduce your weekly waste.
2. Reduce Transport Miles
Buying goods in bulk saves your transportation cost as you get to pay the delivery charges once as opposed to the delivery of individual items.
3. Versatility
Buying cashews in bulk gives you the versatility to try new recipes as you can scoop out small sizes from the bag before investing in more. There's so many amazing recipes you can try in bulk- so you can be more encouraged and creative in the kitchen!
Furthermore, cashews can be added into garnishing on desserts most popular being Kaju barfi or grounded into a paste that forms a base of sauces for curries.
4. Buy in bulk when you're on the keto diet
If you're following keto religiously, you must buy cashews in bulk. Including cashew nuts in your keto diet can benefit your cardiovascular system, eye health, digestive health, skin, hair, and much more.
The presence of Omega 3 in cashews helps increase your metabolism rate and the fiber in it can keep you feeling light––a great combination when you're on a weight loss diet. No matter what diet plan you follow, always buy cashews online and in bulk.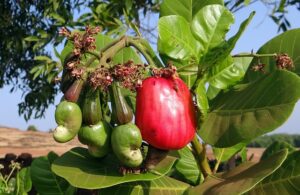 5. Food for Friends
Did it ever happen to you that your friends come over at night, and your refrigerator was empty? More often than not, we all face this awkward situation. The simple solution is to buy snacks in bulk so you can never be a bad accommodating host.
Cashew nuts are delicious and full of proteins, so your friends would love to have it late at night. Moreover, you can prepare yummy recipes from this nut and refrigerate it for your loved ones.
Tips for bulk cashew shopping:
Have airtight containers ready before you buy cashews in bulk. These containers preserve your nut from dust and bacteria and keep it fresh longer. These could be Tupperware-type containers or normal jars, but it has to be air-tight.
Cashew nuts must be stored in a cool place. When buying in bulk you will need to clear out some good space for its storage. In case if you're out of space, then don't buy it!
Shop high traffic places that are popular both online and offline.
When buying in bulk, keep an eye out for quality. For example, if you're at the grocery store looking for cashews, and you see they're really dried out, skip it and look elsewhere.
Last but not least, if you have a nut allergy, shopping cashews from bulk bins isn't the best option for you. Sorry folks.
Downsides
Due to the high content of Oxalate these kidney-shaped beans can cause certain kidney stones or problems in the absorption of calcium. Likewise, Phylates are also very difficult to absorb in the body and some people who are allergic to tree nuts are likely to be allergic to cashews as well. So, be cautious when adding cashew nuts in your daily diet.
From where should you buy cashews in bulk?
Depending on what stores you've got access to, you can buy cashews both from physical and online stores. However, you will need to make sure that the supplier you're purchasing nuts from have a good reputation in the market and has been operating the business for years.
When searching the phrase "buy cashews online," you will see a lot of results in search results but choosing the best among them isn't an easy task as there are many scams going on these days.
When buying cashews in bulk, the majority of buyers prefer paying online payment rather than cash on delivery, so if you're one of them, stay vigilant!
Last words
Cashews are a great addition to salads as they have a sweet, mildly nutty taste, best to add to the daily diet. Moreover, you can add this food item to your homemade soups. According to studies, people who intake foods that are high sources of magnesium have less complaints of blood pressure and diabetes. Besides, cashew nuts help reduce the frequency of your migraine attacks, prevent heart attacks, improve auto-immune disorder, promote normal sleep patterns, and reduce asthma severity.
In any way you think cashews are beneficial for your overall health and can be a part of your daily diet, we would suggest you buy it in bulk and from a trusted source only. Buying food in bulk helps save the planet as much less packaging is involved and cashews can be transported at once––saving dollars on the transportation cost.
Considering the benefits of cashew and its high prices, 'Beyond' steps forward to help its customers get good quality nut cashew nuts at affordable prices. They have established their local cashew processing factory, operated by highly skilled professionals where they perform every single step efficiently. From processing to roasting>packaging>and its distribution, all operations take place in one place. With the help of 7000 local farmers, beyond community efforts can deliver bulk orders in no time.
Thank you for reading!
Here are a few more interesting articles you could like:
Healthy Food Guide for a Healthy Life
Why Are Fruit Juices & Smoothies So Popular?
The Importance of Juice Cleanse Diet!