One of the absolute most complex things to find for birthdays is the right words for birthday wishes. It's easy to find gifts. It's easy to find a restaurant. It's not hard to decide what activities to do or what food to eat. Heartwarming Birthday wishes, on the other hand, are an entirely different matter altogether. It's sometimes particularly difficult for that special someone because this special someone is your daughter. Why is this so? Why is it hard to find heartwarming Birthday Wishes for Daughters? Well, stick with me, and by the end of this article, it shouldn't be so hard anymore.
It's that time of the year again, isn't it? Your precious daughter is a year older, and you can't believe how time has flown by. That aside, it's time to let her know how special she is to you. Depending on which cycle of your relationship you are, she's probably become your number one friend by now, and you want to make this birthday special.
Dear Mom, Dear Dad, do not fret or stress. You still remember that inexplicable feeling of joy and love you felt for her when you held her for the first time as a baby. Still, words are hard to find to express Heartwarming birthday wishes for your daughter. Today I will share top sites you can find inspiration for heartwarming Birthday wishes you can send to your precious daughter. So, these are the top sites to find inspiration for heartwarming Birthday Wishes for Daughters in no particular order.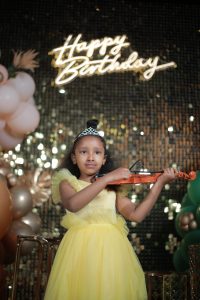 1. Happy Birthday Wishes World
This site has a variety of heartwarming birthday wishes for daughters that you can choose from. To be very specific, there is a list of 100 wishes you can read through, choose from and adapt for your daughter. I love this website because the wishes will easily match your daughter's age or stage in life. Below is an example of what you can find there:
"I love celebrating your birthday every year because it is such an excellent reminder of how grateful I am that you were born. I cannot imagine a better daughter than you, and I am glad I don't have to."
There are also tons of birthday wishes you can find there for other family members and in other languages. You'll absolutely have yourself great options when you visit Happy Birthday Wishes World here.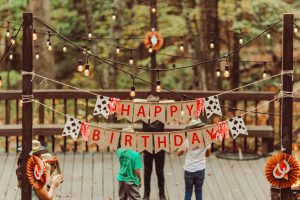 2. Mom Junction – 101 Birthday Wishes For Daughter
This is not a specialist birthday wish site like Happy Birthday Wishes World. Still, it is a lovely blog site for mother-daughter relationships. With that said, you might like the 101 heartwarming birthday wishes for daughters listed on the blog here. If you want to get a feel for what you might find there, then check out these wishes that feature on number 9 on the blog:
"My heart will always beat for you; my thoughts will always revolve around you, for you are the most precious gift given by God. Have a happy birthday, dear."
Mom Junction also has a few other resources you might find beneficial. However, we are all about heartwarming birthday wishes for daughters today. Visit 101 Birthday wishes for Daughter here.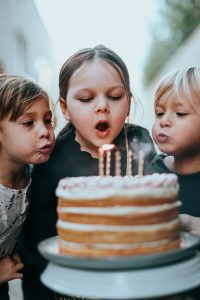 3. Homemade Gifts Made Easy – 100 Happy Birthday Daughter Wishes & Quotes.
This is another brilliant website you can find heartwarming birthday wishes for daughters. The website is also great for unique and customisable gifts.
"A daughter is God's way of saying, 'I thought you could use a lifelong friend'. Thank you for being mine. Happy Birthday darling, love from Mom x."
They have categories of heartwarming birthday wishes from the 'Short & Sweet', 'Funny' to short poems and lovely images. They also cater for teenage and adult daughters. Be sure to check Homemade gifts made easy 's Pinterest, Facebook and Youtube pages for more inspiration on heartwarming birthday wishes for daughters. Visit them here.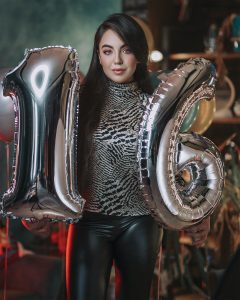 4. Mom News Daily – Emotional Birthday Wishes for Your Daughter
This one, is a blog with another lovely option for heartwarming birthday wishes for well-laid out and organised daughters.  What I like about this one is that all the birthday wishes here are relatively direct and sweet. Like all earlier ones mentioned, they are editable to suit the particular personality or occasion you want to use the wishes for. Here is an example of what you can find there:
"Do you know which famous person was born on this extraordinary day? I don't know either. I only know of you."
Feel free to check out other heartwarming birthday wishes for your daughter here.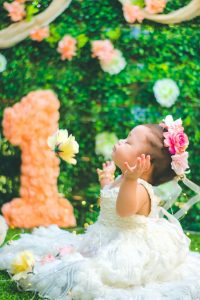 5. Truly – 35 Happy Birthday Daughter Wishes
Last and certainly not least is one of my go-to websites for truly thoughtful, heartwarming birthday wishes for daughters. It is a lifestyle blog with a difference. However, the 35 Heartwarming Birthday wishes you find here will genuinely inspire the words from your heart to flow onto a card, paper, or screen for your precious daughter. Here are a few of my favourites:
"Happy birthday to one of the few people whose birthday I can remember without a Facebook reminder. Happy birthday to my dearest daughter!"

"Strength, compassion, and independence are great qualities in a person — as you prove all the time. Today gives us the perfect opportunity to remind you of that. Sending birthday wishes for Daughter of the Year!"

"Even if I had designed exactly what traits I thought I wanted in a daughter, I could not have even come close to the awe-inspiring qualities that I see in you. The most beautiful part of you is how you follow your dreams at all times. Happy birthday to such an amazing daughter!"
Truly, is indeed and a charming place to get inspired for those priceless heartwarming birthday wishes for your darling daughter of any age. If you ever feel stuck, you can find the blog here.
And there you have it. Tons of help for you to draft the perfect heartwarming birthday wish for your daughter every year. It might help if you bookmarked this page if you ever need the inspiration in the future.
Go now and put a smile on that lovely young lady that's made you a proud parent!