When it comes to creating home design changes for seniors, there are many schools of thought. While it is not necessary to build an entirely new home, there are some changes that can make a home much safer for seniors who want to remain living as independently as possible. This guide will instruct homeowners on making these changes successfully.
Safety Should Be the First Consideration
If a person wants to make a home safer for a senior loved one, they must implement certain additions that will prevent injuries and accidents. Many seniors search for Senior Independent Living Near Me because they want to live independently while remaining safe. When in doubt, it never hurts to consult with a professional designer to get help on transforming a home for seniors.
5 Ideas for Making Home Design Changes That are Senior-Friendly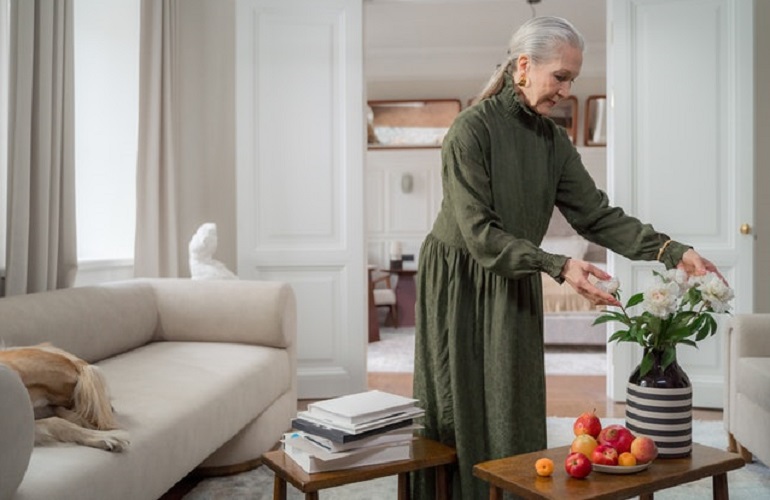 Many seniors are able to remain living comfortably as long as they receive care assistance and their homes are safe. Many of the challenges of living at home can be overcome with the following design changes.
1. Replace the Doorknobs
Most people think very little of the doorknobs in their homes, but they can become a painful challenge for seniors. Traditional doorknobs require quite a lot of force to turn them appropriately. Replacing all the traditional doorknobs with lever-style options will help seniors to open doors with ease.
2. Replace the Flooring
There is a lot to consider regarding flooring changes. Seniors are more at risk for slip and fall accidents than any other age group. Slippery flooring, rugs, and some types of carpet can all be a danger for seniors. It is important all rugs are treated with non-slip grips. For seniors with walkers, canes, or wheelchairs, low pile carpeting is the safest option.
3. Make the Stairs Safe
Another area of danger in a home is stairs. Handrails should be placed on both sides of the stairs if at all possible. It is also essential ample lighting is installed so seniors do not lose their footing because they cannot see. With clearly defined steps, handrails, and proper lighting, seniors will be safer using the stairs in their homes.
4. Make the Bathrooms Safe
One of the most dangerous rooms in a home is the bathroom. Falls can happen easily when seniors are attempting to get into and out of the tub or shower. Grab bars should be added to the toilets, tubs, and showers. Faucets can be added that offers one-handed operation. The bathroom should be added to any safety checklist for seniors.
5. Make Landing Places Safer
Landing places can cause dangers to seniors. It is wise to have a table set up near the landing places of a home. When landing places are well lit and have a place for seniors to put their groceries or other items, going into and out of the home will be safer for seniors.
Make Home Safer For Seniors
Making a home safer for seniors begins with thinking about safety. Preventing falls and other accidents involves introducing safety features that will help a senior to live more independently without worrying about accidents and injuries.
For those who are concerned about living alone safely, there are senior living communities that offer a high level of independence without the risks of living alone. Learning about these communities will help seniors and their loved ones to make wise decisions on housing. Now is an ideal time to get started on discovering more information.