Evening dresses are available in different varieties and you have the option to choose anyone, which will suit you for evening parties or nightdress. The dress should be comfortable, and you should look awesome in the dress. Here are some of the tips, which you can consider while buying evening dresses. You can choose from sizes M, L XL, XXL and even more plus size dresses that work the best for heavy-bodied women.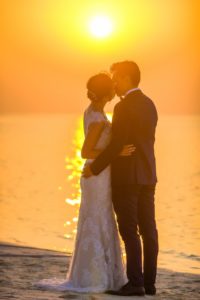 The Shape of The Body Should Be Considered
One of the primary factors that you have to think while selecting your evening dresses is your body shape. It is a better option to choose such a dress in which your look is enhanced. You have to choose the dress according to the shape of your body. Some of the body shapes are mentioned below.
Apple
Pear
Hourglass
Rectangular
Petite
Dresses can be recommended to you according to your body shape. A right choice of dress will bring confidence in you, as you will look attractive.
Set A Budget
The next important thing that you have to think while selecting the evening dresses is the budget. You need to calculate the maximum amount, which will be used for purchasing the dress along with alterations if needed. You will have to set a budget and stick to it. This will help you in reducing the choices. If the budget is not set, then you may buy an expensive dress and spend a lot of money. You can buy from cotton, rayon, chiffon, taffeta, silk and polyester depending on the occasion that you are attending. For instance, in wedding ceremony, you can wear silk as evening dress material, but for normal evening wear, you can simply wear a cotton evening dress.
Select A Good Designer Collection
You can find cheap and formal evening dresses, but you will also look for quality. It is better to select a designer collection from where you can buy the dress. The necklines will be beautiful, and waist will be comfortable. You can also go for the dresses, which are available in sales and discount. Here you can buy expensive dresses at cheap price.
Choice of Gown According to Body Size
Every woman has standard size and you are one of them. You need to choose a dress that is close to your size. It is better to ask for alterations after choosing the dress. This will help you to wear them easily and they will not hang here and there. There is no need to choose such evening dresses, which are very big or very small as their alteration charges will be much more. There are chances that you may lose weight in future. In such a case, you can go to the designer to make the dress according to your figure.
Colors Should Be Chosen Wisely
You can see various types of dresses at a shop or boutique. It is not necessary that the dresses shown in the display will suit you according to its color. You need to choose such a color that will enhance your complexion. If your skin color is dark, then choose the dress whose color is darker. It is better to choose vibrant colors. Dark colors like red, maroon, black and violet work the best when you combine the materials with light accessories. You can also wear one piece or A-line soft pastel shades if you are attending a small evening birthday party during summer.
These are some of the tips, which you need to follow in order to buy the best evening dress for yourself. The dresses should be purchased from a boutique and you should check the size and its look. You can also go for alterations if required.
Read More: