Are you at a stage in your life where you are mostly sleep-deprived, continually tripping over contraptions called toys? Are you always cleaning your house, but it feels like you are not making any progress? Or does going to the supermarket alone now feel like a holiday? Congratulations, you are a parent. Read on for information on all about kids daycare.
It is amazing how, as a parent, you make it through each day given all of the things you need to figure out. Finding someone and somewhere to look after your child is one of such challenges, and this has made the need for daycares necessary. Finding the right daycare for you and your child can be daunting. This article will provide you with what things you need to know about kids daycare and why you need to know all about Kids daycare.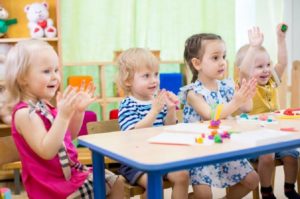 The need for Children Daycare: Pros and Cons
If you are reading this, chances are you are trying to learn all about kids daycare before you decide on taking your child to a daycare. This post caters for children between 6 months of age and five years old. The reason is that most daycare facilities are not equipped to take care of children less than six months old. Children over the age of five are now at the stage where they have developed associations and engage in extracurricular activities after school. Parents will also have become friends and will sometimes feel comfortable enough to let children stay at other's place for a few hours. It is often a cheaper and preferable option to daycare for parents when children are above five years old.
So here are the benefits:
– It helps kids learning (early development of life and social skills):
Among all others, the mental and emotional development of children ranks among the top concerns of parents. We all want them to have a good start in life to become healthy and stable adults. We would prefer all their development happen under our watchful eyes if we could; but it is the interaction with their peers and other adults that help them to develop essential life and social skills needed for their confidence, independence, and success in the future. We are, by nature, social beings, and we become ourselves through others. A good kids daycare will provide this for your child.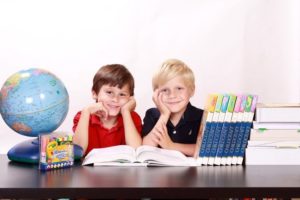 – Builds their immune system:
As parents', part of the stress we do not want to face is regularly taking our kids to the hospital and caring for them when they come down with germs or sicknesses from daycare. As counterintuitive as it may sound, through early exposure to viruses and infections common with all kids (depending on your child's age) they become more resilient and less prone to contracting other diseases and illnesses when in their early school years. This was the finding of a Paediatrics research published here. It is probably best to deal with the stress earlier than later on when it becomes a lot more challenging to manage.
– It helps a smooth transition to school:
As a requirement for daycare centers, they will have a wide range of toys, books, and resources available for your child. Your child will in the process of being around these will develop excellent cognitive and motor skills that will make them familiar with academic procedures and routines. Introducing them to school will thus not be a daunting and scary prospect for your child and you as a parent as you would have already gone through the most challenging part of being away from your child. Your kids learning curve will not be so steep compared to if your child never went to daycare before going to school.
– Wellbeing for parents:
Your mental health and wellbeing as a parent can also be improved by taking your child to a daycare. There is absolute comfort in knowing that you are not the only one with concerns about your child's development. Daycare staff and other parents can turn out to be an excellent support network. You will also have the benefit of learning from other parent's experiences. And since you now have a few hours in your hands, you can take a break from worrying and tearing your hair out to engage in what makes you feel happy, alive and sane for a while. It could be that you return to some work or hobbies you would otherwise not be able to do if you were looking after your child. Let's face it, parenting is hard work, and you will benefit from a little me time to avoid a breakdown which is not in the best interest of yourself nor your child.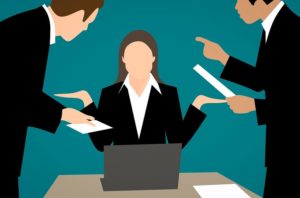 – Can improve your relationship with your child:
There is a famous saying – "Absence makes the heart a little distance makes the heart grow fonder," and I dare say it is actually true. When you and your child have been away from each other for a little while, there is always an excitement to get reacquainted. Nobody else can replace you in your child's life, and nobody else can make you smile or push your buttons as your child can. Your relationship with your child will grow stronger as you both share experiences of the time you were apart and as well develop a unique tradition of catching up.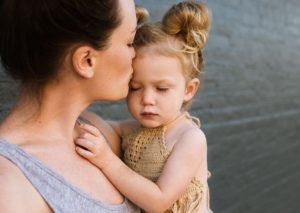 The pros are not all bout kids daycare that you need to know; there are also some cons.
Here are the cons:
– It can cost you some money:
Taking your child to daycare will cost you a fair amount. This is one trade-off you really need to take into consideration before making a decision. Cost factors will include the distance you have to travel to the daycare and associated costs of either fuelling your car, taking a bus or a cab. You will also need to consider if your personal monthly budget can accommodate the added cost of taking your child to the daycare, will your monthly income be sufficient to foot the bill and not add any financial stress on you and your family? It will be wise to do some planning and budgeting. Fortunately, there are some cost comparison tools online that can help you with this. A quick google search get you started regardless of your location. However, be sure to have a list of daycare options you can visit to enquire about how much they charge per hour or a week.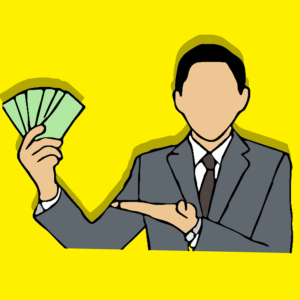 – Risk of illness:
One of the downsides to using daycare is how quickly and frequently children can come down with diseases or infections. There is a high possibility that 60-70% of the children within the center will contract a 'bug' once one person has got it. This often gets us worried. As research suggests, though, children infection rates are higher at the time they start going to daycare and drops in further weeks as their immune systems grow stronger and they begin to grow resilient. Regardless of what research says, illnesses and infections are always a source of concern, and we would do without them if we could.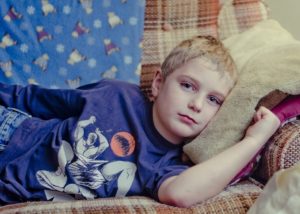 – No direct control over the child's development and curriculum:
Taking our children to daycare is by extension, giving away a certain degree of control over what activities our children engage in and with whom they interact. As a result, there are concerns that the child learns behaviors you would not approve. The most extensive known behavioral influence has been aggression in children in their later years. With that said, there are equally reports that suggest this may not be entirely true. To be altogether objective, every human being learns behaviors directly or indirectly, and this emphasizes the need of parents and children spending quality time together and not leave the raising of children entirely to teachers, other kids or other external influences.
– Time constraints:
Daycares operate on fixed hours and may not accommodate the level of flexibility you need. This essentially means you will not be able to drop off your child at daycare without prior arrangement, assuming you need to attend an emergency meeting. On the other hand, you might be running late to pick up your child due to unseen work developments or even traffic jams, and in such situations, you might need to pay an extra sum of money to compensate for keeping the daycare open longer than their usual hours. A great daycare should brief you on their policies for such scenarios.
Now that you have considered the pros and cons of taking your child to a daycare. It is time to go through a list of things to look out for to assist you in deciding which daycare is best for your child:
– Appropriate Certifications:
Credible daycare facilities must be certified by the proper government and legal authorities. Verifiable certifications, accreditations, and registration will show that they have passed through rigorous quality and safety checks/assessments and have been deemed fit and qualified to look after your child. Be sure to go through their website and check the authenticity of whatever certifications they display or claim to have
– Staff qualifications:
During your research, be sure to ask about the experience and skills of staff that works at the daycare. You cannot be too careful about who looks after your child. If for instance, you find that the experience and qualifications of staff do not add up or the institution of study appears to be nonexistent, then there may be cause for concern. Be sure also to look through and ask about the experience and qualifications of the people managing the daycare.
– Accessibility:
Another good deciding factor is the location of the daycare and how easily it can be accessed or reached. It is obviously shady and unsafe if the childcare facility is in an off-road place where they cannot easily be reached by emergency services like ambulances, police, or the fire department. It should also be close enough for you to get there from work, or from your home, your relatives or trusted friends place. It is crucial you or someone else you trust are able to reach your child as quickly as you can should the need arise.
– Policies, Philosophy, and Values:
Daycares should have systems in place and should be able to provide you with copies that cover Health and Safety, Security arrangements, what to do in emergencies, evacuation procedures, immunization, etc. In addition, ask about their insurance. What type is it and what level of protection does it cover. It will also help to ask about their childcare philosophy and their Values. You will want to know the center's view on discipline, feeding, education, and moral upbringing. Your child's world view will start early, and you want to be sure they have a good foundation.
– Physical Quality of facility:
Pay the daycare a visit; both scheduled and unscheduled visits. It is essential you are able to confirm that the physical space your child will be spending a couple of hours per week is friendly, clean, and safe. Ask about the maximum number of children that will be within the facility at any given time. Ask about where the food is prepared, how it is made, stored, and who are the food handlers.
– Reviews from other parents/ reputation:
Make further inquiries about the status of the daycare and reviews from parents that have used the facility before as well as those currently using it. The answers you get will give you further insights and will confirm or allay your fears. What is the history of daycare? Newer ones, though with excellent facilities, might be a bit of a gamble compared with older ones with a good history of happy children and parents that have walked through their doors.
Using a daycare can be a great convenience and lifesaver when you get it right. To know all about kids daycare goes beyond reading about it, to decide, you must research by asking questions from those who have used them and those operating them. Think well about the responses and answers you get so that you do not get it wrong. You'll need to consider sacrifices and trade-offs you are willing to make. Ultimately, think about your kid or your kids' learning. Think safety, think finance. And of course, do not forget to use your sound judgment. All kids deserve good care and a great start in life.