Hair covers the half portion of beauty. Longer and shiny hair makes you more attractive. You want to maintain the length and shine of your kids' hair. In this article, you will know the tips to protect your kids' hair from dust and want to let them grow faster.
Few babies are born with thick hair, and few are born with less hair. Images of babies you see in different magazines are often edited by experts from newborn photos services, so you shouldn't perceive them as a reference. But it's not a certain point to believe that a baby with less hair will continue with less growth over his head. You could find ways to improve the hair growth of your kids.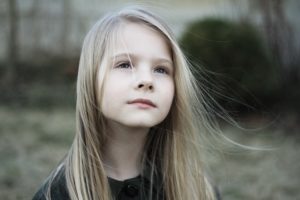 If your kid is having a bald head and you want to see him with thick and long hair, then this article is rightly set for. In this article, you will find multiple ways of making hair grow faster.
Read more: 10 Cute Baby Girl Hairstyles For Always
Following are the tips for faster hair grow
Understand the scalp and hair of your new-born baby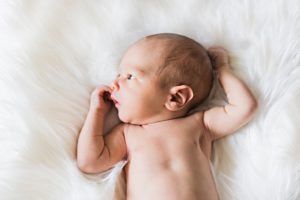 Before finding out the tips for the faster growth of your kids' hair, you need to understand the scalp of his head. In other words, you need to understand the skin requirements. It's common for all babies to lose their hair within the initial 6 months after their birth.
So, after passing the first 6 months away, new hair will come, and they will have a new color, new texture, and much different thickness than earlier. Usually, mothers become over conscious of the hair growth of their baby girls.
Baby girls and baby boys both have different hair growth. It's very challenging for a mother to look after the spiky hair of her child, especially when the child has spiky hair all over the head by birth.
So, this article will deal with those worried mums by giving them the most effects hack of hair growth. Losing hair is natural for kids as losing initial milk teeth. All children get their teeth back soon after losing the initials. So, for sure, the hair will also come back.
You only need to understand the skin requirements of your kid like few kids have the scalp that will attain oil a few hours later the bath. So, you will give the treatment accordingly.
Detangle the curly hair of your kid carefully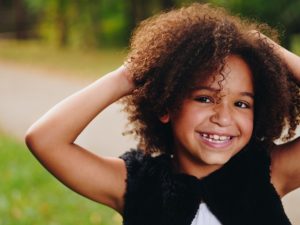 If your kid has curly hair, then be patience while combing. The quick combing will make the curly hair more tangled. It is pertinent to mention here that you will need a soft hair-brush. You will also need to use the best quality of hair oil.
Don't forget to do oiling by using finger tips in your child's curly hair. This act will make the curls softer, and they will be detangled then slowly comb hair by using a smooth and soft hair brush.
Give Nutrients that your child needs for hair growth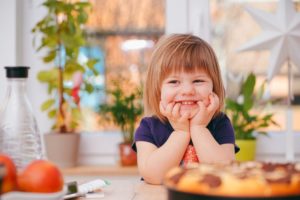 Appropriate nutrients in your kids' diet are the key factor in faster hair growth. If you are keeping your child on breast feed then be sure to consume proper nutrients. After starting to feed your baby with solids, then make sure to give him a variety of meals.
For instance vegetables, fruits, and cereals are necessary to add to his daily diet. So, make possible a healthy diet for your child and get his thicker and shiny hair.
No matters, either you have a baby girl or baby boy. By following the above-explained tips, you will get your desire to come true of faster growth of your kids' hair.