Designing a home is quite a challenging task to do. There are so many things one needs to think of to make a house feel complete. You need to keep things such as modernity, practicality, and comfort in mind for your home. A lot of people are into modern architecture these days, wanting lavishly built houses in modern concepts. It is impossible to make a huge and modern house when you do not have that big a budget. Adding a few modern elements and touches throughout your house is the simplest way of making it look modern. Here are a few features you can add to your home.
Modern furniture
The best way to make your home look more modern and stylish is to add a few trendy furniture pieces around the house. Think of getting out of the box, unique furniture items that will gel well with the rest of your furniture. You can even think of adding some color to a dull part of the house, such as the guest bedroom with lively pieces of furniture in it. The best part of this is that you do not have to take the time out to plan the perfect interior. You can buy the pieces you like and fit them in your house. Even wooden furniture is a great modern touch for your home.
Open kitchen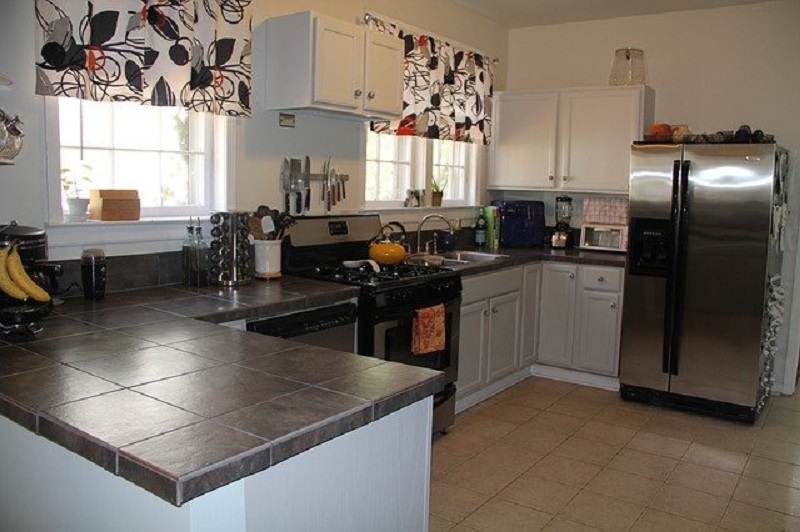 One of the trademarks of a modern home is an open kitchen. An open kitchen can make a small place look quite huge since it opens up quite a lot of space in the living room. It has no doors or barriers and allows spaces to flow into each other, giving a spacious illusion. It also creates a friendly atmosphere and a sense of informality, which is quite inviting. It is essential to plan an open kitchen before you start your construction.
Electric fireplace
Electric fireplaces can offer a touch of modernity to your living room, along with providing practical applications such as heating your house. These do not have the same taxing maintenance as traditional fireplaces, and the fireplace mantel surround has endless options to choose from so that they match your home perfectly. Many are even available with sound to give you a replicate experience of a real fire without dealing with all of the smoke.
Wall decor
Your home decorations are the ones that make or break your house. Adding unique pieces of wall decor is an excellent way of making your home look modern. A room's decor scheme can be pulled together by even a single piece of striking wall art. Imagine a bright pop of color on your walls that complement your white furniture. Wall art or even small pieces for decoration can give your house that modern vibe.
Customised Photo Print Canvases can also be used as a Wall Decor. It serves two purposes
1. You can use your family members photographs in Canvas for a personalised effect.
2. Photo Prints Canvases are easy to install and it costs much less than painting the wall.
A lot of people long for their homes to look modern. Luckily we live in the times when you can buy home decor items since many of them are in your budget. You can take many small steps to bring you one step closer to having the perfect current home you always wanted.