The premise seems simple, you purchase a new rug, take it home, and lay it in your living room. However, while this is the basic premise, there is more than one way to lay a rug. You need to consider the various options before you decide how and where to position your new rug.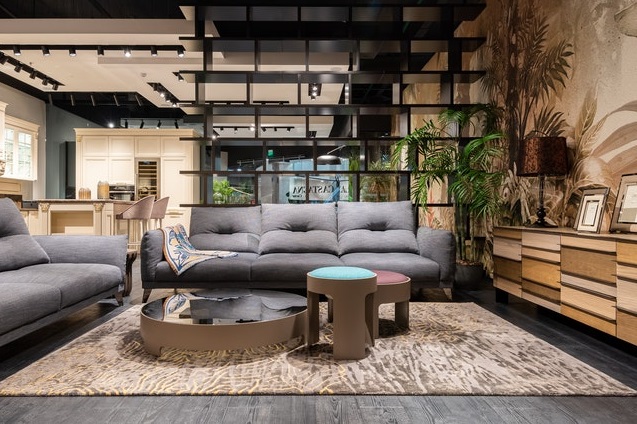 Colour Choices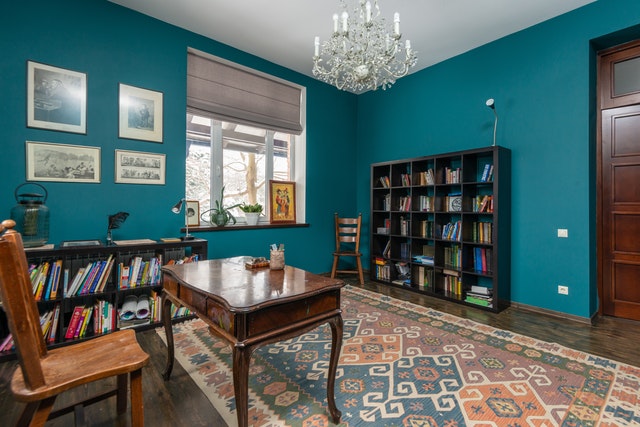 There are many different options available on the market, from one colour to multiple colours and patterns. It can be tempting to pick a bold statement rug. However, you are likely to find that you quickly become tired of it. Instead, choose simple, yet high-quality beige rugs. These add style to your home and can complement an array of designs and styles. In short, you can redecorate as often as you like and the rug will still work with the scheme.
Let your soft furnishings give the living room a colour boost.
Sizing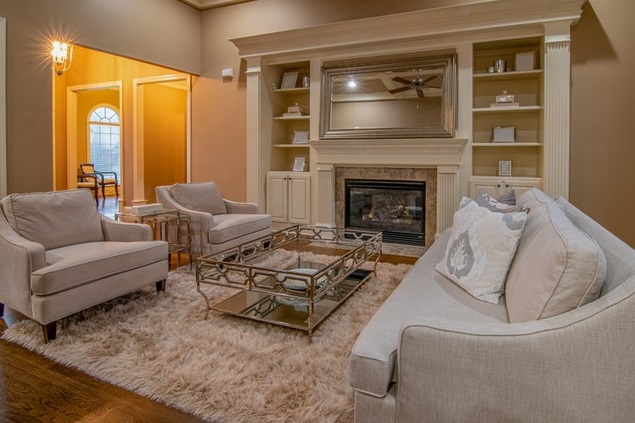 Another thing to consider before you invest in a rug is what size do you want? The first step in this process is to measure the size of your room. A rug cannot be larger than the space you have available!
You'll have to consider whether you want a rug to cover the entire floor, to be a focal point in the centre, or to be one of several rugs breaking the room up.
Part of your sizing decision will depend on the format you want for your living room:
1. Furniture On
Rugs can be large enough to accommodate all the seating in your living room. This type of design is generally used when you have a very large living room and you want to create space behind the couches. The rug is not the same size as the room but it will be large enough to accommodate your couch or couches and any central coffee table you have.
The effect is to create a living room inside the living room, effectively a cosy space where you can sit, chat, and relax.
2. Front Feet On
If your living room is smaller but you still want to create a cosy central space then you can buy a smaller rug. It needs to be big enough that the front legs of all your couches and associated furniture sit on the rug. The aim, again, is to create a cosy space. The difference with this approach is that the rug can be smaller and the couches may be up against the wall.
But, you'll still feel like you have a cosy living room inside the main one. It helps to create intimacy.
3. Furniture Off
The third approach is to keep all the furniture off the rug. This can be done with any size of room and generally makes the living room feel larger. It's up to you whether the couches sit against the wall or not, but they mustn't sit on the rug. With this approach, the rug is more of a feature and you may want one with a splash of colour. But, remember that you have to live with this colour choice
Lining Your Rug Up
Regardless of how you want to organize your furniture, you need to spend a moment considering the lining up of your rug. Although it is possible, square rugs are unusual. That means you will most likely have a rectangular one. When this is laid it will feel like the traffic should move in the same direction as the rectangle.
Put it the wrong way and people will feel like they should be walking into the wall or are sat facing the wrong direction.
Shape Of The Rug
It's important to spend a moment thinking about the shape of the rug you have chosen. A rectangle rug is the easiest to adapt to any style. However, if you are after a central rug that bonds the room more effectively then you may wish to consider a circular room. This type of rug works best with the feet off approach and ensures the focus is on the rug. That can help to make a small living room feel larger.
There are other shapes available. However, you need to remember that rectangular and circular rugs are the most common for a reason, they look good in almost any situation; Odd-shaped rugs can often be hard to fit into a room when you redesign them.
It Doesn't Need To Be Central
Most people assume that a rug needs to be central and then the rest of the room works around the rug. This is the wrong approach. If the room is already laid out how you like it then take a good look at it. Where would a rug go to enhance the room?
You may wish to put the rug to one side, effectively creating a passageway separate from your seating area. It may be a connecting piece to join two sections of the room. The point is that you need to visualize the rug position and then purchase it. This will help you to identify the right size of rug and where to put it. Then, all you have to do is step back and admire your work.
However, don't forget that if you have two couches you'll need to position them the same distance from the rug. This will ensure the room has balance.
Consider Patterns
Plain rugs are best for longevity but you may wish to consider one that has a pattern, even if the pattern is a variant of the same colour. This can help if you want the rug to provide directional assistance in your living room.
Final Thoughts
Getting the right rug and the right position isn't an easy task. Take your time choosing the rug and then, when choosing where to position it, don't be afraid to try different approaches.
It's the best way of deciding what works for you and your living room. Yes, it can be a lot of hassle moving your room around repeatedly, but the end result will be worthwhile.