In home styling, people will always try to get the best for less. If you find interior décor that fits your taste and that doesn't eat away at your bank account, of course, you'll get your hands on it.
For some of us lucky to be working from home, who says we should bring the dreariness of the office with us? While we have the extra time and freedom between work hours, this is the perfect opportunity to do some decorating.
One home styling method that has been with us for centuries is bringing in flowers. They add a natural aroma and pop of color to a room. Interior floral decorations, especially, are believed to improve wellness and relationships. That's because keeping flowers at home can make you feel happier and more relaxed. Their presence also brightens up the mood, leading to lower stress levels for all family members.
They lend homes with some fragrant vibrancy. Fresh flowers are great as they have their own personality and can make any place come to life. However, going to your local florist every single week is not something that most of us would be comfortable with doing. A better idea would be to go for an online flower shop in Abu Dhabi and get different flowers delivered to your house every other week. One week it could be roses, whereas the next, it could be lilies!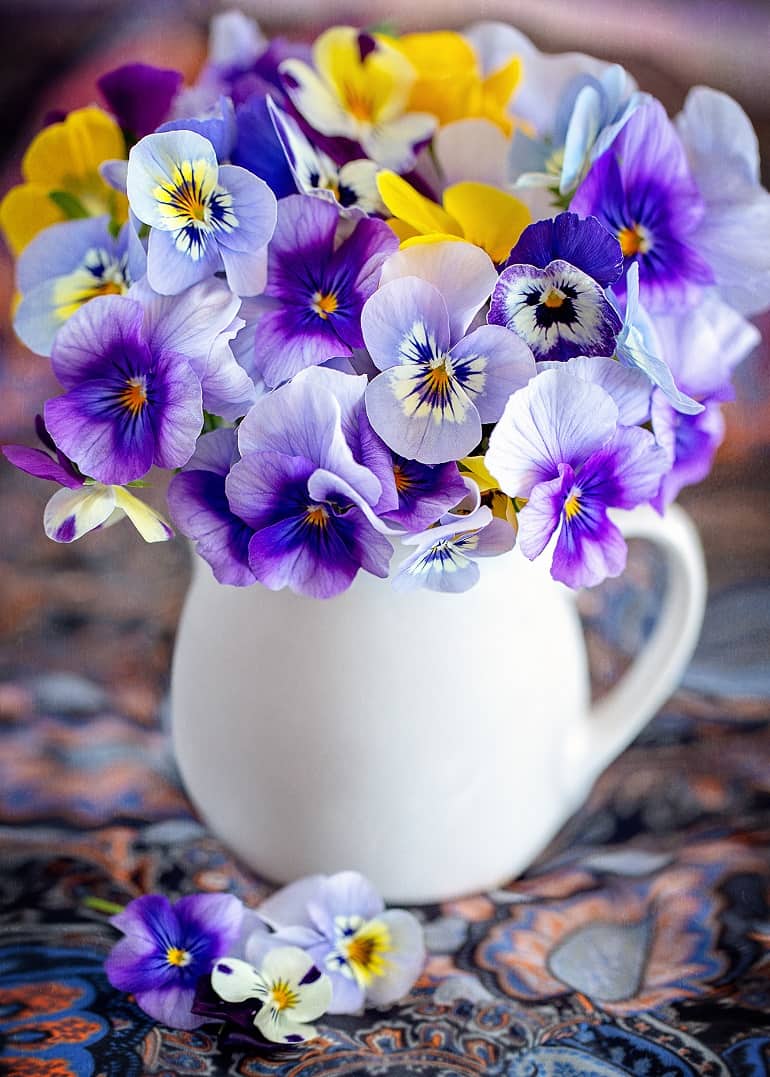 Of course, flowers are also exquisite to look at. They're even easy to put around the house. And, if you're asking if you'll need a thousand-year-old vase to store them, no, you won't. It means that flowers won't burn the wallet either. Wondering how flowers can be used as interior decorations? Check out these ways:
1. Empty Jars
Almost every home has a couple of empty mayonnaise jars stocked somewhere. Why not use them as flower vases? Clean them up nicely, and you'll have the perfect container for your beautiful blooms. For an added touch of creativity, collect jars of different shapes, sizes, and colors that'll either complement the flowers or contrast them completely.
Small jars can usually hold up to three stalks, while larger jars may be able to hold whole bouquets. Regardless of the size, empty jars can serve as a humble home for gorgeous flowers like those from The Bouqs in Los Angeles and other flower boutiques in the area.
Note, however, that if you have young children or playful pets, you have to put your flower jars somewhere they can't reach them. Places like the kitchen or the master's bedroom are great options. You can even put them outside if you're going for that rustic feel.
2. Unused Mugs
You've probably received more than enough souvenir mugs as holiday or birthday gifts than you can handle. What do you do with the ones you aren't using? Here's a secret: put some flowers in them! Smaller bunches of blooms look amazing inside ceramic mugs because of their petiteness. They also give a nice domestic feel to wherever they're put in.
Flowers in mugs look stunning on work desks and dressing tables. However, you can also display them in public areas such as the living room or the dining room. So, if the one who gave you the mug in the first place visits, they'll know you're using their gift well.
3. Empty Bottles
In the same vein as the empty jars, empty bottles make for great flower vases. They're perfect for taller flowers like roses and tulips. To go the extra mile, personalize the bottles by painting them or decorating them with ribbons.
They'll look beautiful on windowsills and patios, especially when the sunlight hits the glass just right. Line them up all in a row to take up enough space as possible. Though, like the jars, be careful with where else you decide to put them. You don't want to hear breaking glass at any time of the day.
If you live with rambunctious kids and pets at home, you can opt out of the glass bottles and use plastic bottles instead. It will also serve as a fun opportunity to have your little ones get into arts and crafts and home decorating! Allow them to design their bottles in any way they want, and you could also let them choose what flowers to put in them. Once done, put them in your kid's room so they can admire their creation, or put them in your front yard for your neighbors to see your little Picasso's masterpiece.
4. Baskets
Another classic keeper of flowers is the basket. These can come in a lot of sizes, and they don't have to be expensive. They're lovely to see both outside and inside the house too.
Whole bunches can be kept in them to be displayed on coffee tables or dining tables. Plain shelves also benefit from their beauty. Outside, you can hang them on bare walls to give them a pop of color. For more tips on outdoor decorating, check out these home gardening DIY ideas.
5. A Good Old Flower Pot
If by any chance you don't have any of the above, you can always rely on a regular flower pot to keep your precious blooms. Visit your local gardening store or even a thrift store for pots of all shapes and sizes. Pick one (or two, or more) that'll house your little buds, and you're good to go!
Flower pots look nice near your home's main entrance and on intermediate landings on staircases. Add plant stands or shelves to your most spacious rooms and let your smaller flower pots sit on them, looking absolutely pretty.
Now Bunch It Up All Together
Flowers are one of the most beautiful gifts nature has given us. Styling homes with flowers is easy, and almost anyone can do it. For some, it can even be their first step into a career in interior decorating. Just remember to do your research on what flowers you wish to get. Don't forget to keep your eyes open, too. There are style references everywhere you go and an empty jar or two you could take home with you.