The truth is motherhood is never easy. Think of the sleepless nights, running after your small child, tending to their every need be it physical or emotional, and handling all the other responsibilities that come with motherhood. At this point, your plate is already full to the brim and you're feeling overwhelmed. There is a lot of work that goes into raising a family and lots of things can be a tough struggle for a mom. Many married with children moms keep the struggles they are going through to themselves but the simple fact of knowing you're not alone can make the situation so much better. With that said, let's delve into the toughest mom struggles of today;
Keeping the tight line between parent and friend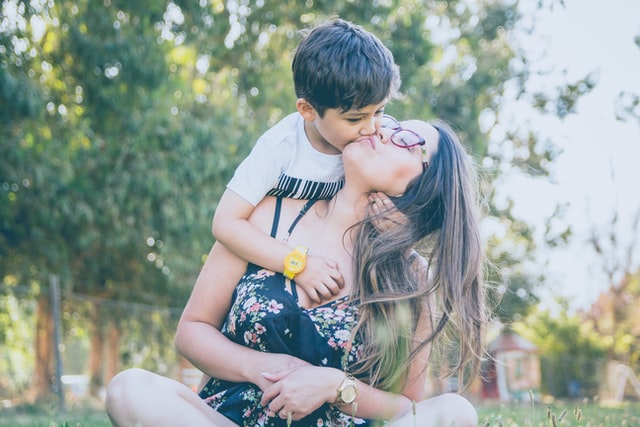 As a mother, you have to be closer to your children more than anyone else. There is nothing that makes a mother happier than being a friend to her children and them confiding in her. Having fun with your child and talking about various things is definitely everything. It is possible to be their best friend and more often, they will come to you to vent about their problems.
However, you also ought to make sure your child develops into a good human being with decent values and habits. This is where the challenge comes in because your children may not always understand when you discipline or reprimand them. But then you can't take their side and encourage bad behavior. In fact, this is usually a cause of conflict between parents and their children.
Worrying constantly
Mother never stops worrying and it's simply because we all want the best for our children. We want to make sure they are alright all the time and there is nothing pulling them back. As a mom, you will find yourself worrying about everything. It's even much harder when you have two or three children to worry about. That said, it's only natural for a mother to worry about her children and their welfare. It becomes an emotional challenge when the children are grown up and there is nothing much you can do to influence their decisions. All you can do is hope for the best and be confident that you raised them well. Moms are probably destined to worry for the rest of their lives and it won't always be easy. However, you have to trust your kids because you raised them to be responsible adults and know that they will always be in your heart.
Mothering a child with disability
The truth is every child is a blessing, more so one with a disability. You may notice that the children with disabilities like Down syndrome and others are the happiest people on earth who accept all and appreciate everything life has offered them.  If you happen to mother such a child, you will also learn many things from them. That includes celebrating the small yet very important things in life as well as the big accomplishments.
However, there are lots of challenges you will encounter as a mother. For instance, most of the disabilities cause physical or mental impairments that can limit your child's ability to perform the usual daily activities of life. The disability can make it difficult for the child to care for himself, talk, walk, progress through school or even get a job. Furthermore, there are some people who might be unkind or make insensitive comments which are often hard on both the mother and child.
Social isolation
Motherhood often brings along a mountain of responsibility. Once you start having children, you will discover things are never exactly the same as they were before. You will find yourself trapped under a load of responsibility that barely allows you to invest in friendships. You have to make sure that you're spending enough time with the baby and she is feeding well among other things. The workload triples when there are one or more kids in the house because you also have to cater for their needs. Working moms find it even more difficult to leave their kids in the evening to spend time with friends.
In addition, the cost of hiring a nanny can be quite high. That means it's not everyone who will afford it. This makes adult interaction difficult if not almost impossible. But as much as it's often a challenge for married with children moms to spare some time and get out of the house, there are also solutions for it. For instance, once in a while you can splurge on a sitter and go to dinner with your friends just to catch up on what's going on in your lives.
Learning to let go
As a married with children mom, there will be those moments where it's hard to let go. Children grow up extremely fast and every milestone will pass by even before you notice it.  Each milestone she reaches will leave nostalgia in your heart and oftentimes you will feel a little sense of loss. That time will come when your child is all grown up and has to get her own house. Perhaps you're sending her to a nursery for the very first time. Learning to let go of your child so that he/she can start a new life out there in the world is a nerve-wracking situation. This is because you want to be with them always and protect them.
Read More:  Parents As Teachers Can Play a Vital Role for Developing Life
That being said, you can't be around all the time especially if you are a mom from married with children. All you have to do is pray that when that particular time comes, your upbringing will have provided her with everything she needs to take on the world. But still, you must make sure you've raised your children to the best of your knowledge and abilities. Always be in a position to provide everything they need from food, clothing, education, housing, and every other thing that will make your children happy and sustain the friendship.