Did you just confirm that you are about to welcome a new member of your house soon? Are you planning of throwing a baby shower party days before the D-day? If yes, then there's a lot you should know about organizing a baby shower starting from what it takes, sending the baby shower invitations, and what to expect on the exact day.
The process of planning can be overwhelming even when you have all the information. For this reason, you are supposed to look for expert advice to help in choosing fun games, setting the registry, the venue, and several other things.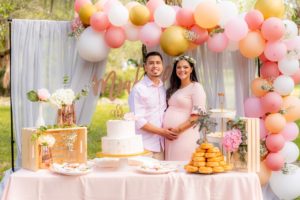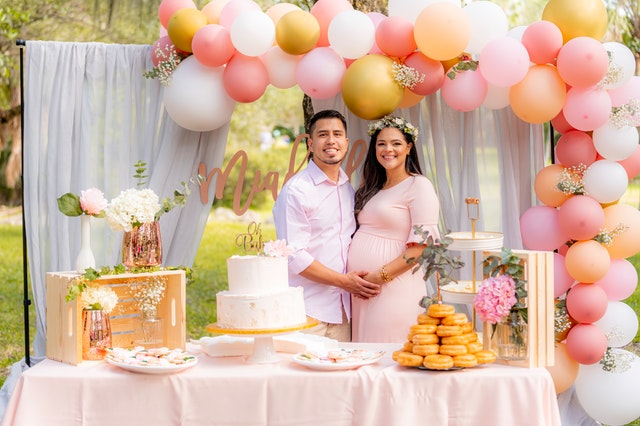 Words to include on your baby shower invitations
Choosing the right words for the baby shower can also be a daunting task. The words to include, the games to play and several other things will rely heavily on whether it's a baby boy or a baby girl. To start, choose a Theme. Some people, already have a specific type of baby shower theme ready.
Baby Boy words for baby shower invitations
For those people that already know the gender of the kid, it can be very easy to pick a theme and write the invitation cards. In the case of a baby boy, don't be afraid to use Blue and traditional themes. You can actually rhythm and have some fun when writing such a card. Additionally, it's important to line the invitation with fun things like sports themes, little ties, superheroes, or animals.
After that, choose some engaging and fun words to write. Here are my suggestions about the words to use:
''Oh God, we are having a boy, it's time to celebrate with dance and songs''
''It's time to celebrate a prince. Join us on DD/MM/YY''.
''Oh my….another Boy, Join us in celebrating''
''Wear your blue jeans and help us celebrate another Boy''
Baby shower invitations wording for a baby girl
You just confirmed it's a baby girl and wants to get the best words for your audience during the celebration. If yes, then pick a pink theme and a bow. They are recommended because they are traditional colors and symbols for a baby girl. After that, get some wording ideas from our samples below.
''Thank you Heaven, it's a Baby Girl, let's celebrate''
''A princess! Let's celebrate fam''
''Come and help us warmly welcome a beauty to this beautiful world''
When should baby shower invitations be mailed out?
We both know that a typical baby shower should come anywhere between the 6th and 7th months of your pregnancy. For that reason, you should send your baby shower invitations about four weeks before the D-day. This is especially if you are sending long-distance baby shower invitations. Don't send the invitations earlier than that because some guests may forget. If they are sent too late someone may fail to plan better for the day.
Who should send out baby shower invitations?
The mom-to-be should send the baby shower invitations to the guests. This doesn't mean someone else cannot take responsibility. Another best friend can facilitate the process as long as the invitations are clear about the baby shower and other specifications.
What should a baby shower invitation say?
Baby shower invitations should say the gender of the baby, the mom or the family, the date to celebrate, and the venue. It may also be very important to thank your people and include some humor. So, there are no limitations, what you have to do is ensure you have the best theme and the right joke.
Should a baby shower be readies only or mixed?
That is your decision, you have to decide beforehand whether you want to include a mixed gender or just organize a female-only celebration. If you plan to invite both men and women, that's a Jack and Jill party and you should state that in your invitation.
The guest list
The guest list should be organized by the parents-to-be so that you will not leave some important friends out. I bet you will want to include all your friends and family to attend. If you don't plan the guest list, you may end up leaving out some important characters.
Here are some more interesting articles you could like: