Parties are supposed to bring a few friends together and arrange activities and events which ensure the most laughs. Sounds simple but it is easier said than done. Finding the right venue, appropriate activities, and the theme is exhausting. It need not be difficult when one knows where to look. 
Why go for the traditional karaoke or indoor party when one can let their kids have the time of their lives by doing what they love like, video games together at an arcade, laser tag, bowling, etc. Kids' party packages allow reducing costs and maximising fun by having several games instead of just one.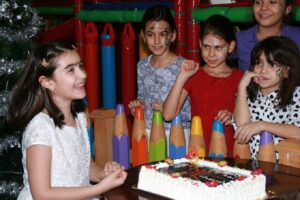 To help decide, choose an appropriate venue that will keep the kids engaged—like a part in a bowling alley. Here is a detailed explanation of how to throw a bowling alley party:
BOWLING ALLEY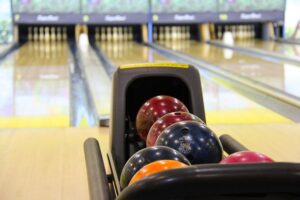 Call the venue well in advance of the party. Let them know how many lanes the kids will require for the party; usually, one lane is necessary for every four or five bowlers. If the number of lanes available is low, the children will get bored of waiting for their turn. 
Important Tips:
A few bowling alleys have discounted rates for families, and it is mostly lower than a group party rate. Although it might entail having the party on a Tuesday night, it could still save one a lot of money. 
Some kids' party packages include food and beverages. If so, that is a better deal than buying from the bowling alley. Enquire about the availability of food and if they permit outside food. Ask for any group packages that make food fit into the budget. 
Decorating decisions have to be consulted with the bowling alley first. Balloons are permitted in most places but not confetti. 
Enquire beforehand if the group has to bring their bowling shoes or if they are a part of the package. It is more significant when young children are attending the party, so parents have to be prepared to bring them in with sturdy shoes. 
On the invitation, do not forget to remind everyone to either wear socks or bring them. 
Party Invitations:
One has to set the tone of the party in the invitations. Bowling-themed-invites can be purchased at any store or bought online. One could even make it on their own and consider it a fun crafts project. 
Draw a picture related to bowling. Scan the drawing, and add the details of the party next to it. One can make these edits by using a computer page design program and print as many invitations as needed. 
Party Favours:
Who doesn't love receiving gifts and souvenirs? Kids especially love trinkets and toys that they can use to play, and it is a memory of the fun they had on the day of the party. Bowling related party favours like a bowling ball or pin-shaped items like bottles are an excellent choice. 
The draw-your-own-design exercise mentioned earlier can be printed-out as iron-on, which one can place onto t-shirts or tote bags and give as party favours. 
Some other examples of party favours are
Bowling ball keychains, locket, etc.

Mini bowling games

Inflatable bowling balls and pins

Gift cards for another trip to the bowling alley is an excellent decision to let them have more fun.
Conclusion:
The beauty of a bowling alley party is that no other arrangements for other activities are necessary. The kids are fully engaged in bowling over the pins, and they will have an exciting time playing and having the food they love. How can playing with one's friends not be fun?