The truth is your kid's toys are their most valuable possessions, and they spend all day long dragging them around. To any child, a toy is something that they own for the very first time in their young lives. That's why they never let go of this possession. Your kid will play with the toys outside in the backyard, inside the house, eat while holding them and even sleep by its side.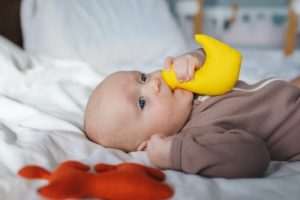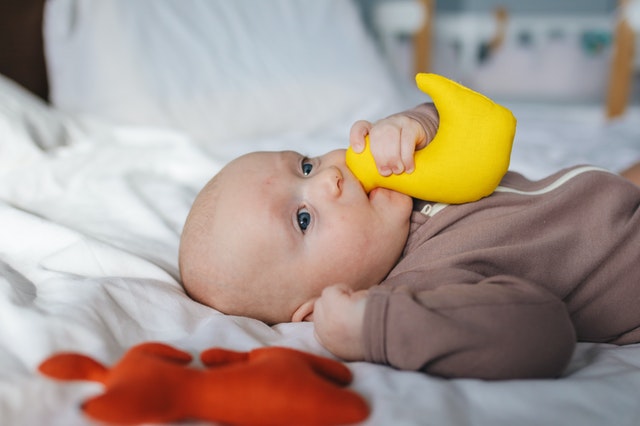 Despite the fact that kid's toys are this important to them; these items tend to host a lot of dirt and germs. Cleaning and disinfecting regularly will not only get rid of the dirt and germs but also help to maintain the toys. Therefore, I have gone the extra mile to put down a guide to help you through the process;
The first step is washing the toys.
Toy surfaces are usually covered with all sorts of things ranging from dirt, germs, grass, saliva and even mud.  Hence, the first and most important step is washing thoroughly with clean water and soap or detergent. This removes most of the germs on the toys. On the other hand, there are some germ strains that still remain on the surfaces. This is where the importance of disinfecting toys comes in.

Disinfecting is the second step.
You cannot possibly sanitize a toy that is full of dirt and grime.  You have to wash it first. Disinfecting happens after the cleaning. It's meant to kill all of the germs that may still be lurking on the kids' toys.
How often should I clean toys?
A number of people don't really know how frequent they ought to clean their kid's toys. For this reason, they end up not doing the cleaning and disinfecting as it's required. To get you started, how frequently toys should be cleaned will largely depend on the usage. In this case, if your baby loves particular toys and spends a lot of time playing with it, then chances are it will get dirty faster. These are the ones that should be cleaned and sanitized often. Below are the notable guidelines;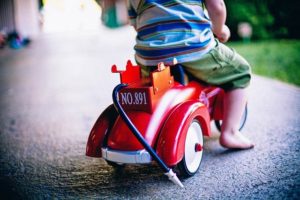 1. Plush toys–
This kind of baby toys are mainly machine washable, and you can even dry them there. Some kids like to sleep with their toys. If this is the case, launder them once every week or whenever they get soiled.
2. Hard plastic and bath toys–
Basically, this type of toys are not a challenge when it comes to maintenance. All you have to do is clean and disinfect toys every week. If they are frequently played with, do it daily to eliminate germs and dirt.
3. Electronic toys–
Electronic toys only require surface cleaning, followed by sanitizing weekly.
4. Baby toys–
It's a common habit for babies to put their toys in the mouth and chew onto them. This makes baby toys more prone to carrying germs and dirt. Give this type of toys the most attention. This means that it's vital for you to clean them daily or weekly for some others that aren't played with often.
Read more:  Top 5 Designer Birthday Cake Ideas For Kids
Is it safe to clean toys with vinegar?
Vinegar is not a recommended cleaning reagent for kid's toys. For that specific reason, don't use vinegar for toy cleaning purposes. There are instances when vinegar can kill some strains of germs. However, it's not powerful enough to kill all bacteria.  That's why EPA does not register it as a disinfecting agent for toys for kids. There are definitely other options of non-chemical based disinfectants in the market today that you can purchase to get the job done.
Recommendations for cleaning the toys
There are a variety of toys, and they are made of different kinds of materials. Therefore, they cannot all be cleaned the exact same way. It's important that you know the right way to clean each type of kids toys.  The first thing that you have to do is collect the toys and put them in separate small boxes or containers. For instance, put wooden and plastic toys together in one box.
Washing toys by hand
This is usually the simplest method. All you have to do is to wash the toys with hot water and soap. Make sure to scrub them to remove dirt and grime.  Rinse well and dip the washed toys in a disinfecting solution. Please put them in an airy place where they can dry.
Washing toys using a washing machine
Stuffed toys and fabric books are normally suitable for cleaning in a washing machine. As a matter of fact, the only thing you are required to do is launder them in the hot water cycle and dry them in a sanitizing cycle. They will be ready for use afterwards.
Washing toys using a dishwasher
Toys made of wood, hard plastic and metal can be cleaned in the dishwasher. Using an adequate amount of dishwasher detergent; run the toys through the entire wash and dry cycle. Ensure you are using just the top rack.
The importance of cleaning and disinfecting toys
We all know that germs are the number one cause of illnesses such as flu, common cold and even bacterial infections.  Small kids tend to drop their baby toys on the ground, pick and put them in their mouths. This exposes them to all these germs and dirt.  This means you should regularly clean and disinfect your kid's toys to prevent the kids from falling ill due to germs. Also, they can catch contagious diseases from shared toys. Disinfecting eliminates this risk.
As I had earlier mentioned, kids usually value their toys. They want to keep them for as long as they like. Washing maintains these toys. You are able to keep them spick and span as well as in good condition.
Another notable reason why you should wash and disinfect toys on a regular basis is that it gets rid of allergens. One of the common allergens that affect small children is dust.  Hence, you have to clean the teddy bears to prevent your baby from suffering an allergic reaction.