Ever since the very first person purchased the very first BBQ grill and brought it home, people have been thinking of whether to keep it covered or not when it is not in use. 'To cover or not?' is a classic argument in the grilling forums to date, but for those who want to keep their pricey possession secured and in good condition, it is always a "yes."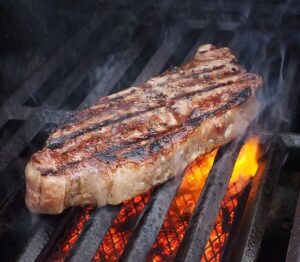 For those who prefer to cover up their grill for protection, it is again a puzzle to what types of covers to prefer and how to install it properly. The weather is not in your favor at many places, and the environmental elements like water, dust, heat, snow, everything come as potential hazards to your outdoor equipment, grills included. There are chances that your backyard gets logged with water of a storm roll over everything out there.
So, when you realize the grill of your dreams in your backyard, you should take every possible measure to safeguard the same. So, always keep your grill unit covered with a cover of good fit and made of good weatherproof material. Let us further discuss how to get one and properly install a BBQ cover.
Cover the bases
There are no hard and fast rules as to how to cover up your grill. There are even times when it is advisable not to cover it up, and some other times it is a combination of on and off covering. You may look at the product care instruction booklet too to see what your grill maker suggests. While you are covering the grills, it is essential to cover it fully from the basis up. Grill bases are always at risk of getting exposed to water and other earth-born harms. So, ensure that your custom bbq covers can offer adequate protection to the bases too.
At humid climate
If you live in a hot and humid region, it is ideal for getting a properly breathable material to cover up your grill. However, the challenge is that most of the waterproof materials out there are not breathable. So, the ideal way out is to get grill covers with vents. These vents will allow the humid air inside to escape and ensure adequate air circulation to keep the inside of the covering dry. Otherwise, on covering your grill with a weatherproof cover with no vents, it is easy to get humid air trapped underneath the cover and act against the grill's surface to expedite corrosion.
Along with covering the grill properly, you also need to take care of other measures to keep it in good shape for a long time. Give your grill a good wipe once it is cooled off fully after use. Do proper maintenance of the unit and timely servicing of it, as the manufacturer suggests. As discussed above, it is not mandatory to cover it up 24×7, but only when necessary. The more you care for your BBQ units, the larger it will live and make your grills taste great.