A quick Google search about parenting leads you to thousands of blogs, all brimming with advice and tips for frazzled, tired parents. But do you get a little burnt-out on all the feel-good, warm and fuzzy moments? You know the ones — the blogs that tell you there's no greater joy than being a parent.
The ones that sometimes leave you feeling a bit guilty that you got frustrated with your kid — again. If this rings a bell, then you need to check out Dad and Buried: the anti-parent parenting blog.
You likely have several blogs that you've stuck with over the years, eager to soak up the latest knowledge on all things family, kids, and beyond. You can get dizzy going round and round all of the advice that tells you how to be a perfect parent. Well, Dad and Buried definitely puts a different spin on the parenting blog genre.
Who Is Dad and Buried?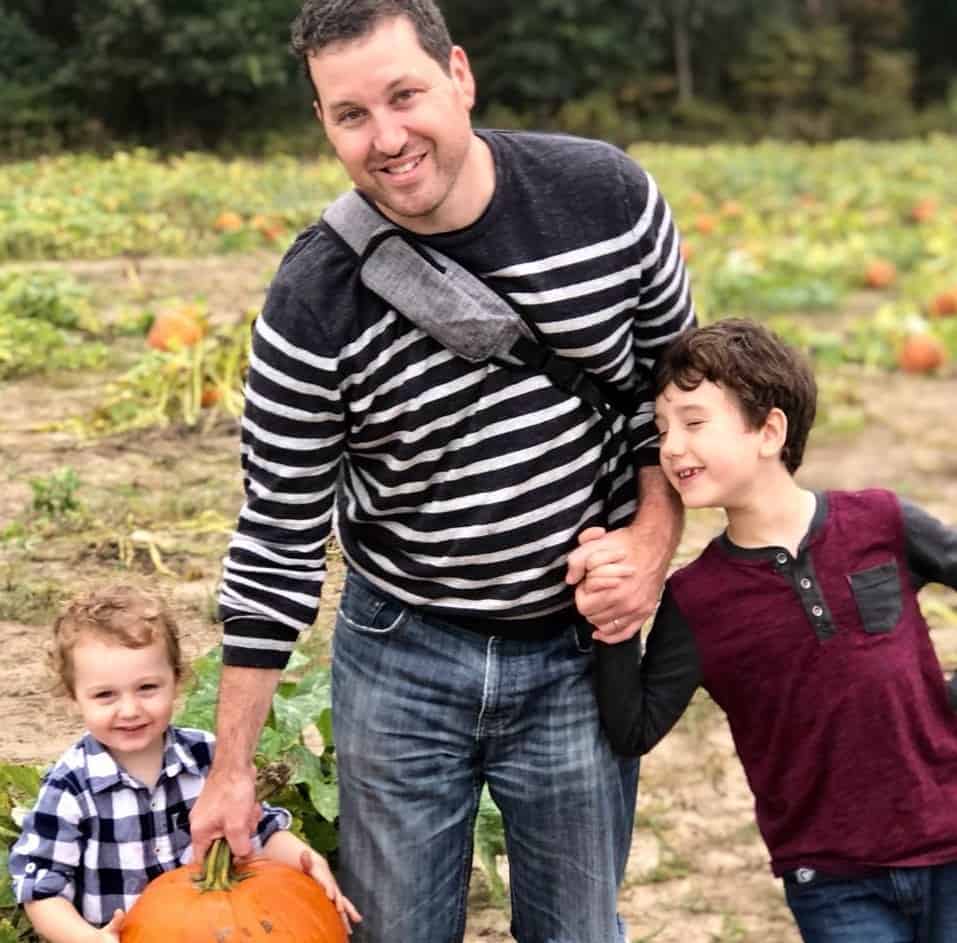 Mike Julianelle is the brains behind Dad and Buried. He's a Brooklyn dad in his forties that chronicles his daily life experiences with his two sons. But he's not talking about how life is all unicorns and rainbows when you have children. Quite the opposite — he tells the truth.
He frames the blog as a diary that records his "development as a father." Whether talking about how his kids wrecked his social life or the not-so-fun side of being a stay-at-home dad, this father tells it like it is. Even his wife (Mom and Buried) gets in on the action.
What Kind of Topics Will You Find on Dad and Buried?
There's no secret that there's an innate guilt that comes along with parenting. But many folks don't want to talk about the hard stuff (at least not out loud). You might fear that others will think you're an awful parent if you admit to not liking your kids sometimes. People will scoff if you lose your patience or don't want to do arts and crafts all day long.
On the Dad and Buried blog, you'll find real talk. Here are a few examples of topics you'll see on the site.
Dig in deeper to each one, and you're sure to find something that resonates with your life.
A Tell-It-Like-It-Is Parenting Blog
First things first, this dad loves his kids. But that doesn't mean, like every other parent across the universe, he doesn't lose it sometimes. Despite what you see on social media platforms, life isn't Pinterest-perfect. The difference with this blog is it says what a lot of parents are thinking but are scared to admit.
Talking about the reality of parenting is important. Learning you're not alone in how you feel makes a significant impact on how you parent. If you have a sense of humor and yearn for someone to tell it like it is instead of sugarcoating the hard truths of parenting, this blog is for you.