Hola Shopaholics!
If you are someone who dares to be different and loves experimenting with your style then Lagenlook clothing is your cup of tea. Layering your clothing is a stellar way of disguising imperfections and flaunting your unique style.
Yes, folks lagenlook clothing is an excellent choice for all year round. But do you know why?
One of the most attractive things about this type of clothing is that one can style it as they want and as per the comfort. It offers a chic look, perfect for all seasons, and over the years has become women's favourite.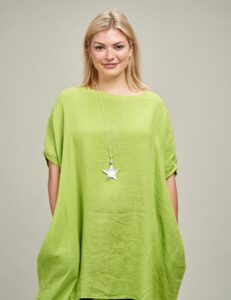 I have heard from a bunch of shopaholic women about their personal preferences in fashion. Their answer is none other than Lagenlook clothing. It is so much flowy, airy, and comfy that it gives a nice and pleasant vibe to the wearer. It has become mainstream and loved by women from all walks of life
Women are a bit apprehensive and conscious when it comes to their outfit and they wish that whatever they're wearing should look good on them.
Here are a few of the many reasons why we love lagenlook clothing.
So, let's find out!
Read us till the end.
Fashion-conscious divas embrace this trend because it offers style and comfort to the wearer, both at the same time. Yes, it's a great combination of comfort and style.
Looks fantastically artful and one of a kind. It is reminiscent of Victorian and Edwardian dress. Or you can say a nostalgic throwback to Victorian and Edwardian dressing. Isn't that great?
The lagenlook clothing is a figure-flattering silhouette and looks perfect on all body types and sizes. The cherry on the cake is that you can pick whatever style and it will make your heart sing. Yes, begin with layering top and bottom. Tank top and tee would do. A cotton jersey will give you an ah-mazing look.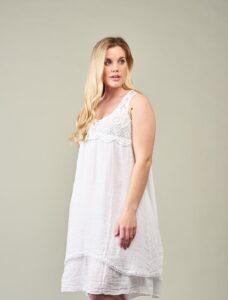 If you are searching for the perfect Made in Italy clothing linen then Belle Love is your go-to store. Linen is an excellent fabric and allows the skin to breathe.
Lagenlook clothing has myriad styles and variants that it fulfils the choice of everyone. The variety consists of Lagenlook tops, linen dungarees, plus size tunic tops, and much more. All these gorgeous styles are enough to woo admirers and make a style statement.
Undisputedly, we women want to look attractive and sexy.
Lagenlook clothing is made from fine and premium quality material.
Yes, everybody wants to shop for something edgy that will not take a toll on their pocket. Lagenlook clothing is available in a wide variety of choices. There is something for everyone.
Italian dresses are all the rage among fashion freaks as they are artfully designed by the fashion designers. No matter what size you are, lagenlook clothing is a go-to choice as it fits all body types- plus size, petite, or regular.
"Dress shabbily and they remember the dress; dress impeccably and they remember the woman,"  perfectly stated!    
Bottom Line
You can find amazing prints with quirky details and vibrant colours that will help you make a style statement. The reason behind the massive fondness of the lagenlook clothing is that it is perfect for all body types and they look extremely gorgeous. Floral prints and Plus Size Tunic Tops are immensely popular in the UK and fashion lovers are in awe of these dresses. You can shop from Belle Love, an online store where you can get chic lagenlook outfits.
Enjoy Shopping.
Thanks for reading 😊
Here are some more interesting articles you could like:
3. Morclothes reviews: Is Morclothes.com Real or a Scam?