Gifts can uplift our emotions and perspective on life, regardless of whether you are giving a gift or receiving it. A gift can make a special day or particular gathering of people sensationally memorable for everybody. Gift-giving highlights humanity's generosity, compassion, and empathy for their family, relatives, neighbours, colleagues, and friends. Here we look at some benefits of giving gifts and tips to find the right gift.
1. Natural Boost Of Emotions
You can see a person's face light up with joy as soon as they receive a meaningful gift. The rush of emotions of surprise mixed with gratitude become evident on the face of the person receiving the gift. The brain releases endorphins when we connect with other people on an emotional level. Both the gift giver and receiver begin to connect on a deeper level if they didn't already connect before.
2. Avoid Giving Money
Some people think they can put a monetary value on a gift. They believe that instead of spending money on a gift they can just give you the money for you to decide what you want. In reality, you deteriorate the value of a gift by putting a monetary value on it.
Enjoying each other's company, sharing a secret recipe, and preparing it together can be more satisfying than receiving cash. "I don't have the time to think about what gift I should give you" is the message you're sending by giving money. People you know would rather receive a thoughtful gift.
3. Strengthen Distant Relationships
Sometimes the people we love are physically miles away and you want to show that you care. You can connect with a romantic partner, friendship, or family member who lives far away by giving them a gift. Try to find a gift that highlights the time you spent together with the person. Your partner will know that you still care for them even if you cannot physically meet them in person.
4. Wrap The Gift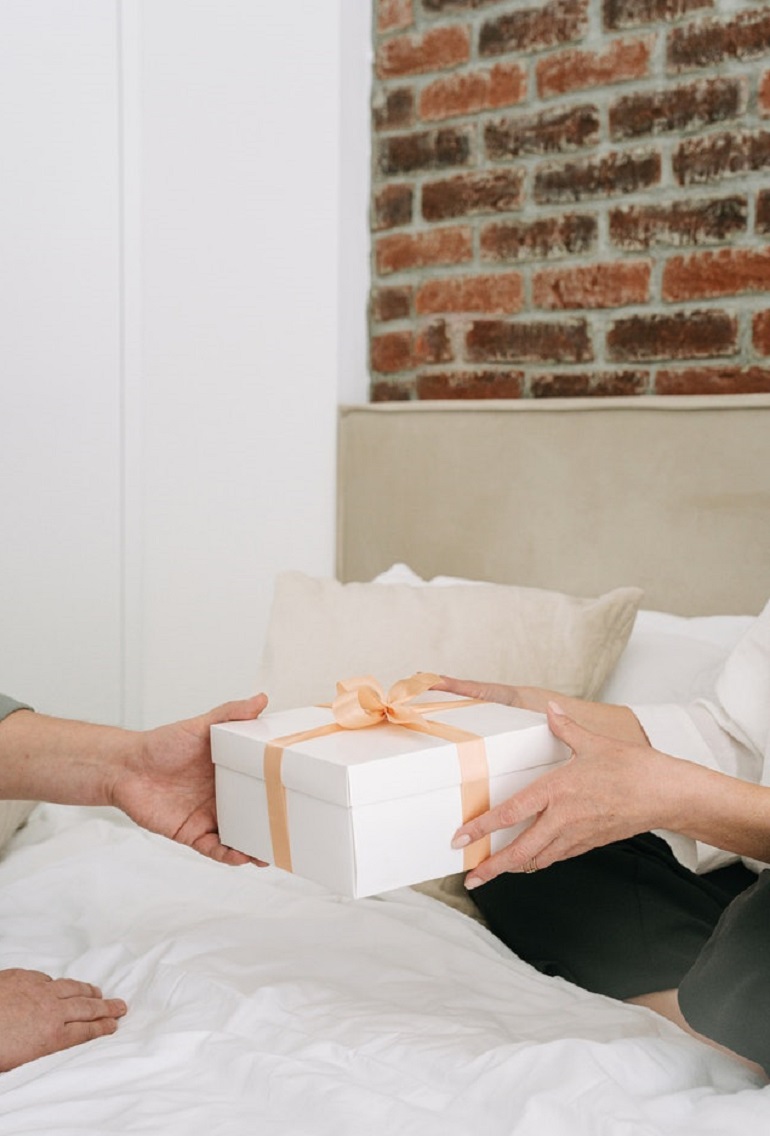 Gift wrapping leaves a bit of suspense for the person opening the gift. There is immense pleasure in slowly unwrapping a gift from someone you care about. The person receiving the gift has no idea what it is, this makes the entire experience even more exhilarating. Try to incorporate the recipient's choice of colours, quotes, or textures when selecting gift wrapping.
5. Gift A Moment To Remember
We all have memories that we treasure and share with a select few people. You can give your friend the gift of an experience to remember. For example, you can pay for a therapeutic massage with beautiful pamper hampers for you and your friend or buy tickets to your favourite movie to attend together. Some people religiously enjoy a home cooked meal with a few close friends more than anything.
6. Giving Gifts Promotes Honesty
Giving a gift to someone you care about helps them open up and let you know how they feel about the gift. This is the reason why people put so much thought into a gift because they want to give something precious. It will be easier to find a gift if you can identify something the recipient really cares about. Choosing the right gift ensures that you have a prosperous and honest relationship together for a long time to come.
Conclusion:
The psychological satisfaction of giving a gift outweighs the joy felt from receiving a gift, as long as it's free. The giver is essentially doing something for the recipient at no cost to him or herself—this act of altruism provides its own reward. Giving not only brings you a sense of satisfaction, but it can also bring you happiness. Sensory pleasures impact our happiness for a limited amount of time, but giving something away that we have created or accomplished is a gift that gives all year long.