No matter what the occasion, flowers or a fruit gift is always a hit. But did you know that fruit and flowers are the traditional gifts for fourth anniversaries? Maybe you're thinking it'll be tricky to find a fruit or flower gift for him, but there are actually plenty of options. In fact, we've rounded up 25 of the best fruit and flower anniversary gift ideas for him to make it even easier.
1.  A Fruit and Flowers Gift Set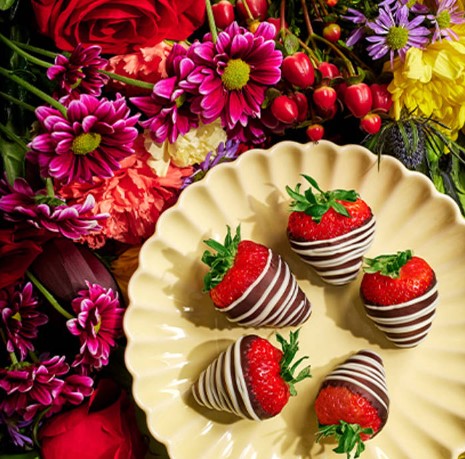 For the best fruit and flowers gifts, choose a FruitFlowers® bundle from Edible Arrangements® that includes a colorful flower bouquet plus a box of decadent chocolate-covered strawberries or assorted chocolate-covered fruits.
Read more: The Psychological Satisfaction Of Giving Gifts
2. Bon Vivant Gourmet Basket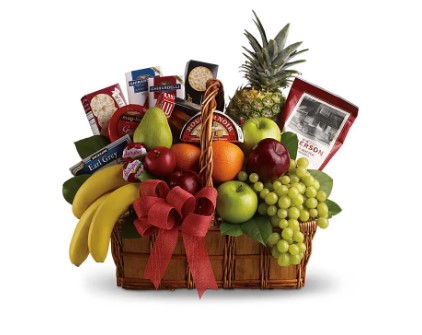 You can't go wrong with this impressive basket of fruits and gourmet nibbles. There are three levels to choose from, including Regular, Deluxe, and Premium. Get it for the bon vivant in your life.
You May Also Like: 5 Reasons to Choose Long-Lasting Roses as a Gift
3. Teleflora's '67 Chevy Camaro Bouquet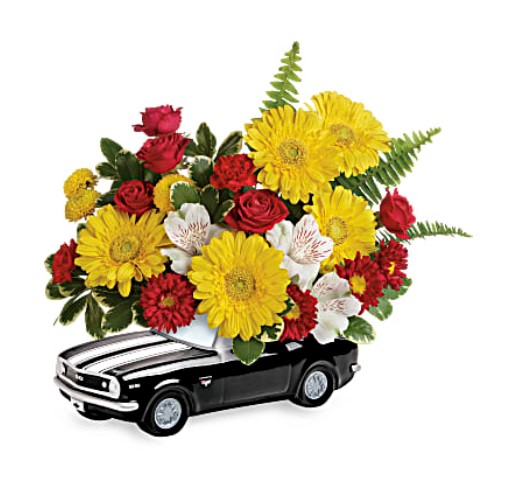 If you're buying an anniversary gift for a vintage car lover, check out this unique flower arrangement in a model car. The '67 Chevy Camaro Bouquet is one of several options. This particular arrangement includes yellow chrysanthemums and more.
4.  Blooms and Fruit Gift Basket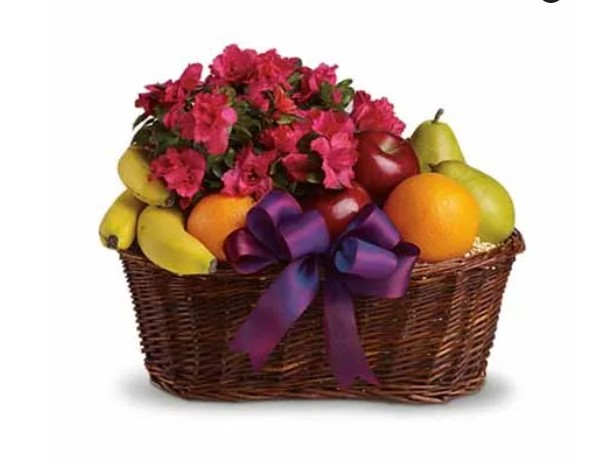 This Blooms and Fruit Gift Basket combines fruit and pink azalea flowers for an appealing anniversary gift. Everything comes in a sturdy basket. There's fruit-a-plenty in this basket, so it's great for anyone who loves fresh fruit.
Interesting: Wooden Watches for Your Men: Important Things To Know About Those
5. Floral Bath Bomb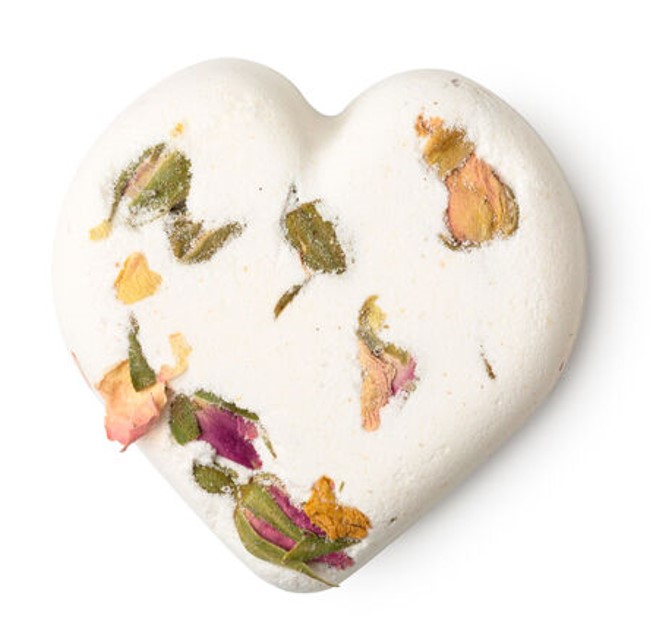 This bath bomb made with dried flowers, Sicilian lemon oil, and other luxurious ingredients is a fun favorite many guys will love. You can set the stage for a night of self-care by drawing a candlelit bath. The floral and fruity aroma of a floral bath bomb will take relaxation to the next level.
6. Love and Romance Dipped Strawberries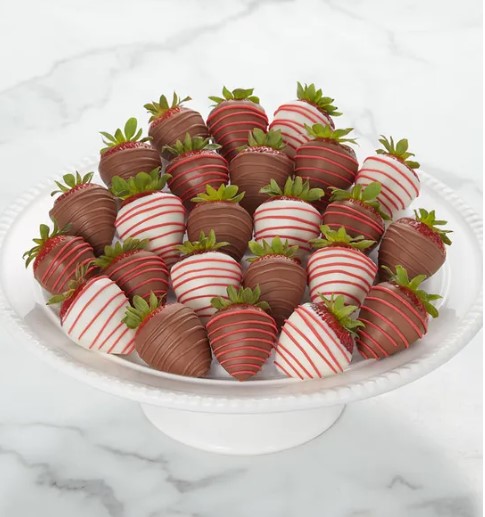 Give the gift of decadence with these heavenly chocolate-dipped strawberries. Milk chocolate and white chocolate covered strawberries are both included, and you can choose how many luscious strawberries to include.
7.  Birth Month Flower Grow Kit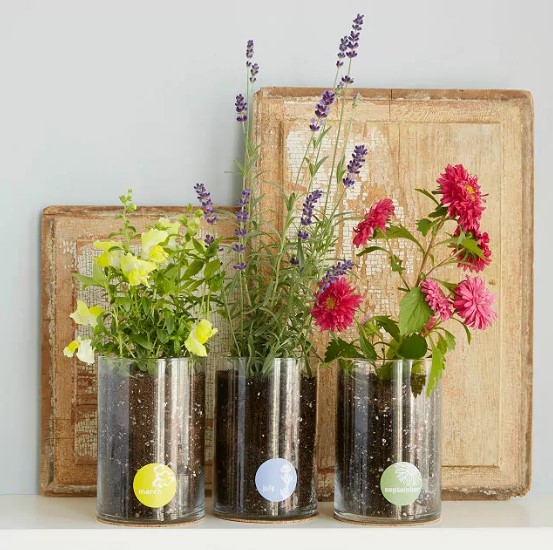 If he enjoys gardening or maybe he wants to learn how to grow plants, consider this Birth Month Flower Grow Kit. Just choose the flower corresponding to his birth month for a thoughtful and unique gift.
8.  Deluxe Organic Fruit Gift Basket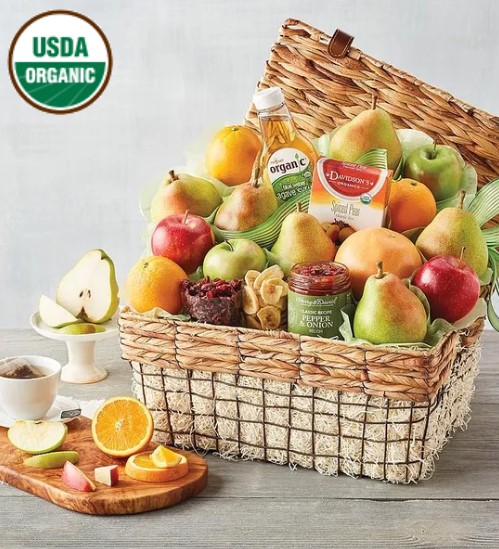 This glorious fruit basket is overflowing with an abundance of organic fresh fruits and dried fruits. The classic fruit selection changes by season.
9.  EasyPeel Clementine Tree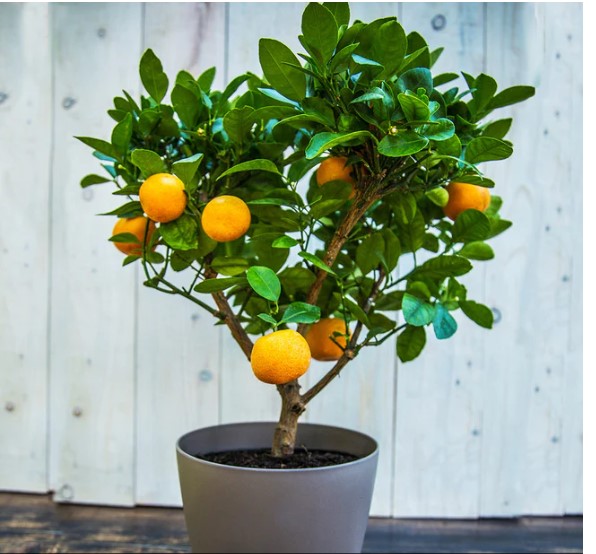 Did you know you can grow delicious clementines indoors? Give him the gift of fresh fruit with this clementine tree. This will do well inside during the winter months.
10. Orchid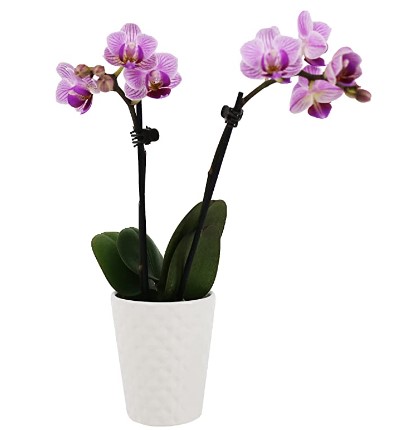 An orchid is a great gift because it represents love and refinement. It's a gift that he'll see and care for daily to remind him of the bond you share.
11. Blooming Bonsai Tree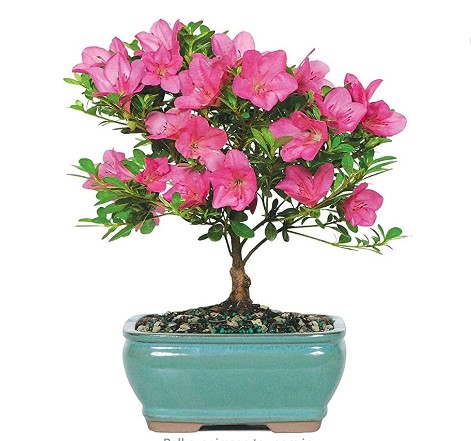 This Azalea Bonsai tree is a great flower gift for him. Once he gets it, he should plant it outside. It's great for an avid gardener.
12. Captivating Cobalt Bouquet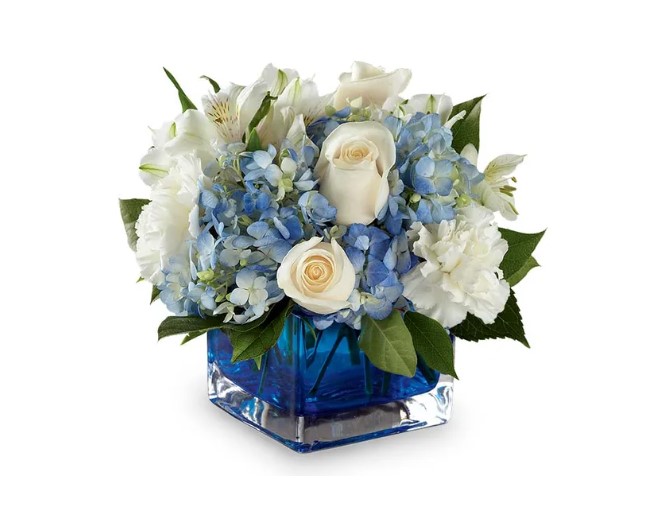 Is blue his favorite color? He'll be thrilled to get this gorgeous bouquet with blue and white flowers. You can include mylar balloons, chocolate, or a teddy bear, too.
13. Baseball Flower Arrangement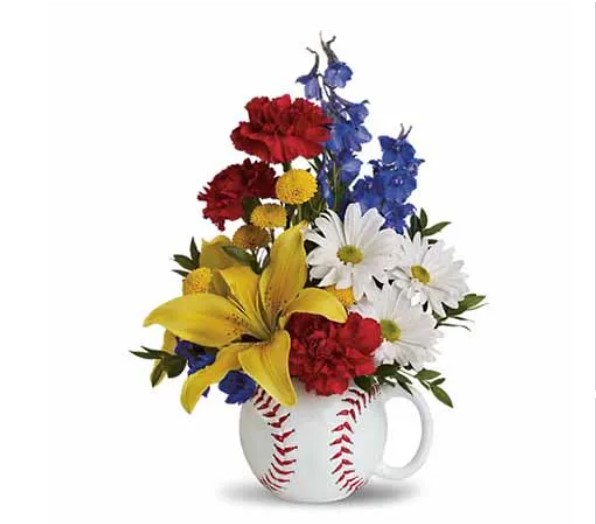 Does he love baseball? Bet you've never seen a flower arrangement in a baseball cup before! Send him this fantastic Baseball Flower Arrangement. It includes a variety of flowers.
14. Sunny Sunflowers Bouquet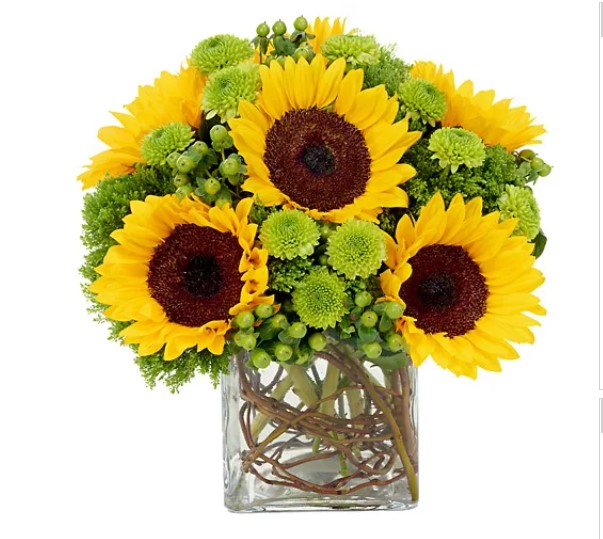 This Sunny Sunflowers Bouquet will brighten up his day! It comes in a square vase that he can keep and use for other arrangements later on. Add on some chocolates, too.
15. Cacao & Cardamom Exotic Fruit Collection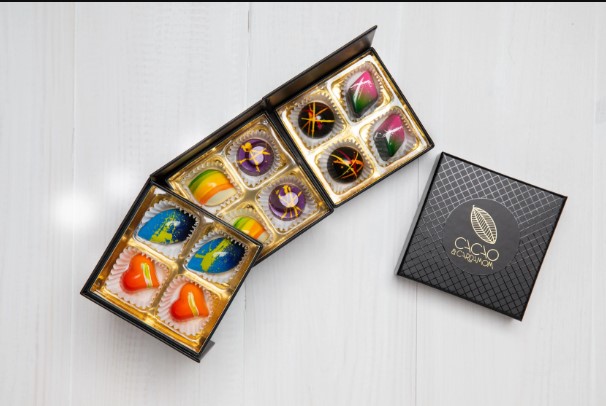 This is a splendid package of chocolate-covered strawberries. They come in a stylish box, and the strawberries are beautifully decorated. No doubt about it — this is a sophisticated gift.
16. TropiSummer Fruit Box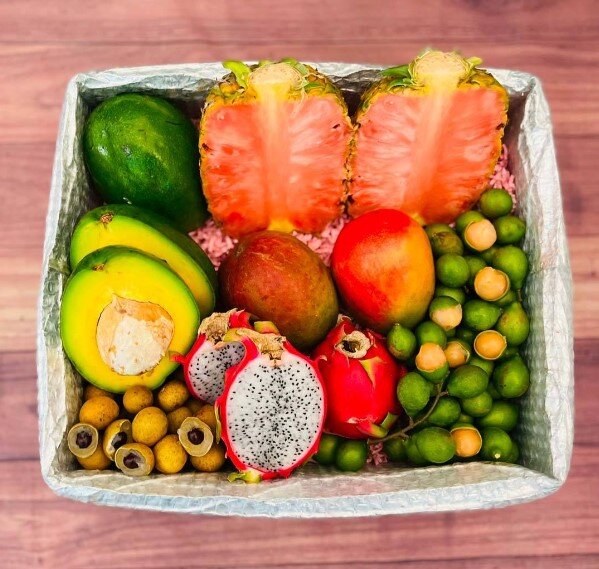 Give the gift of summer any time of year with this TropiSummer Fruit Box. If he loves tropical fruit, he'll be excited to receive this gift.
17. Meyer Lemon Tree
If he has some outdoor space where you think a potted lemon tree would do well, this Meyer Lemon Tree would be an excellent anniversary gift.
18. Manhattan Fruitier Classic Fruit Basket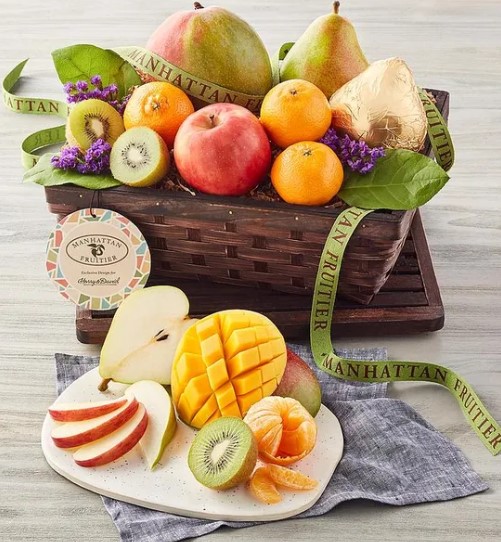 This beautiful basket of fruit delights the eyes as well as the palate. Once the plentiful fruit is finished, he can keep the bamboo basket and re-fill it.
19. Teabloom Flowering Tea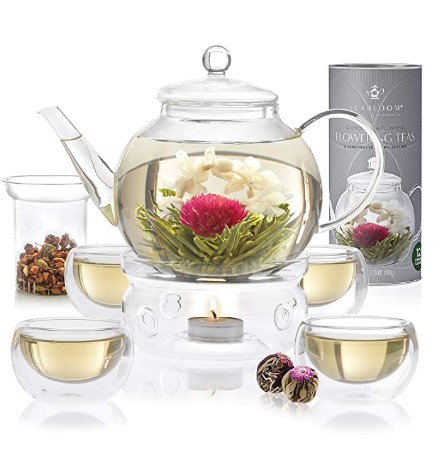 This package of Teabloom Flowering Tea will be a hit for any tea lover. Even if he's already a tea enthusiast, he may never have had such a lovely tea experience. This package of fresh blooming tea flowers is from one of the biggest brands on the market.
20. Butterfly Bouquet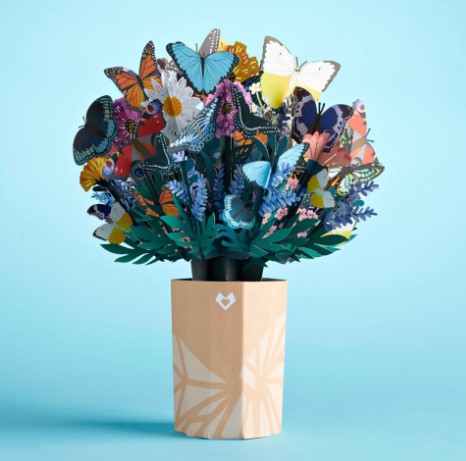 Who says bouquets need to have real flowers? Get more original with this Butterfly Bouquet. Butterflies are an uplifting and inspirational symbol, and pretty much everyone loves them.
21. Calamondin Tree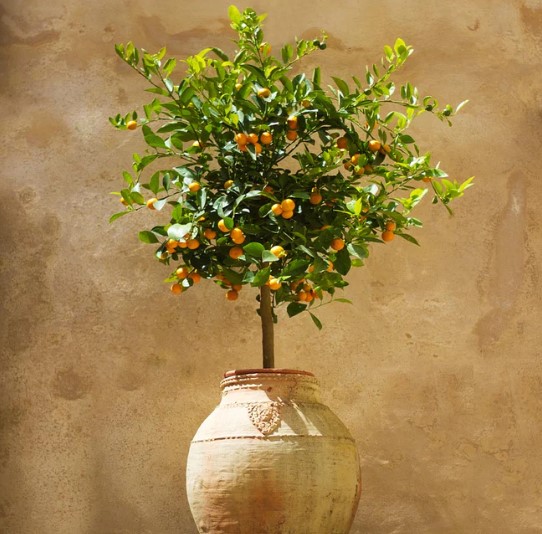 An ornamental tree in an attractive pot, this Calamondin Tree grows tiny citrus fruits. It's a great way to add a Mediterranean atmosphere to any space. It does take between one and two years to fruit, but it's worth the wait.
22. Pomegranate Bonsai Tree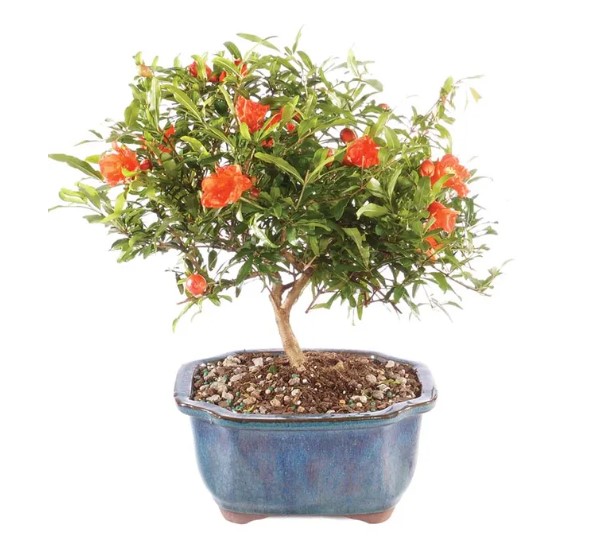 As we've seen elsewhere on this list, bonsai trees are popular gifts. Whether or not he loves plants and gardening, he'll be fascinated by this unique Pomegranate Bonsai Tree.
23. Catalina Bud Vase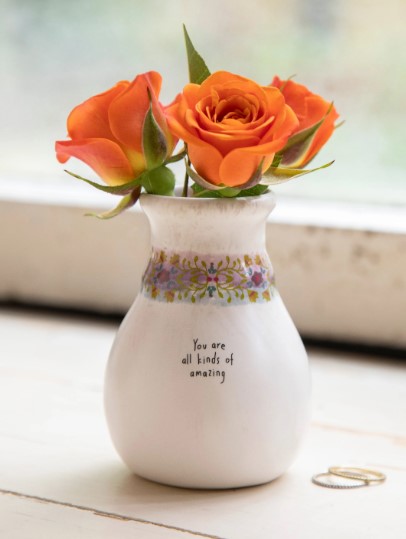 Give the gift of flowers in a vase with a loving message. This high-quality ceramic vase says "You are all kinds of amazing." That's a wonderful anniversary sentiment.
24. Inspiration To Grow Personalized Flower Pot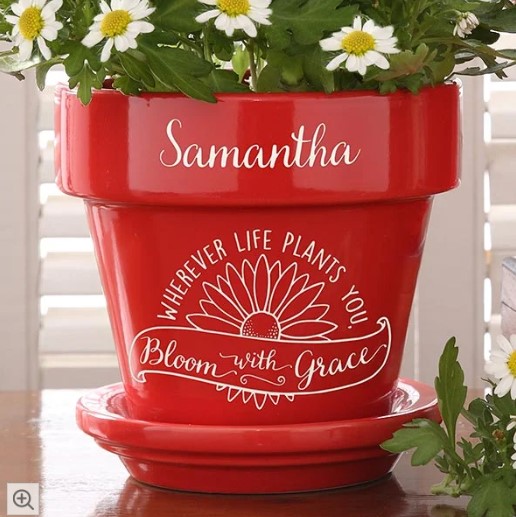 Yet another great flower anniversary gift for him is this flower plant in a personalized pot. Just enter the recipient's name when you place an order. The pot is sturdy and made of ceramic, and he can keep it indoors or outdoors.
25. African Violet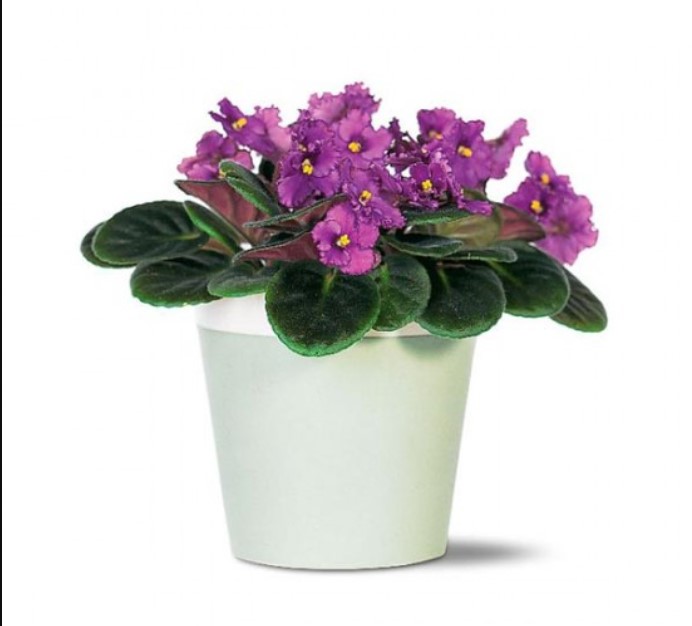 For something more exotic, consider this African Violet. He may have never seen this plant, and he'll be fascinated by its velvety leaves. The plant comes in a simple and versatile light-colored pot.
Which of these 25 fruit and flower anniversary gifts for him will you choose? Get the one that he'll like best.