Gifting someone who is special with a bunch of exquisite flowers is a perfect expression of your deepest emotions. Many a time, words may fail to convey what the eternal charm of breathtaking blooms effortlessly does. Elegant floral arrangements instantly appeal to your senses, uplift your mood, and will make you feel loved.
With long-lasting roses, there is no fear of your unique gift, losing its magnetic attraction within a few days. A traditional cut rose is likely to droop and fade away once it has lived its life. On the other hand, treated roses are specially designed to last a year, if not longer, while retaining their original beauty.
Instead of surprising your loved ones with a regular bouquet of fresh flowers, go the extra mile next time around. Sending them a spectacular array of colorful roses fascinates them for a long time and will continue to remind them of your thoughtfulness.
Preserved roses retain their color, shape, and freshness long after their fresh counterparts wilt and die. Listed here are five compelling reasons to opt for the former:
Require Minimal Maintenance
A fresh gift of roses requires the recipient to first place it in water in a naturally lit part of their home. To make the flowers last, a little longer, you need to change the water frequently and discard the wilted parts.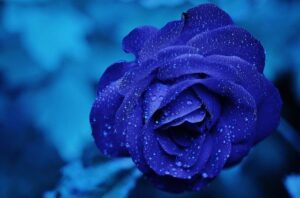 The same is not the case with long-lasting roses that stand the test of time without watering or trimming them. When this exquisite bunch is delivered to the person you intend to gift, the minimum required measures to preserve these flowers are also sent across.
Appearance Does Not Deteriorate
The petals maintain their delicate look and elegant appeal without having to discard any dried or fallen ones. Such floral arrangements remain stunning, look fresh in appearance for many months, and do not demand frequent replacements.
Guarantee Unbeatable Value for Money
Even though you spend more on preserved roses than fresh ones, it is worth the initial investment. The fact is that the treated variety outlives their fresher counterpart, which makes them a worthy gift from a long-term perspective. After all, the special person to whom you present them can enjoy their beauty for much longer courtesy of their extended lifespan.
Offer a Variety of Choice
Roses that last long are a perfect gift for every occasion, and you can make your pick from an assortment of spectacular colors. These celebratory blooms never fail to bring joy to the recipient. Whether you opt for an unusual eternal rose, or a stylish, artistic, or stunning assortment, you will find something appropriate to suit the moment.
Make an Impressive Decor
Considering every arrangement is carefully showcased using high-quality packaging, and they are an eye-catching decorative addition to your space. From elegant Parisian-style boxes to classic glass-domed cases, the overall look spells luxury and class.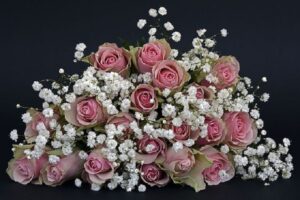 The benefactors of your generosity can proudly display their unique gift as a centerpiece. Such striking arrangements impress all those who set their sight on these pretty creations.
Celebrate a cherished relationship or a landmark occasion by sourcing a long-lasting gift of premium roses from a supplier who does not compromise on their quality.
Here are a few more interesting articles you could like: