The engagement ring is a tangible sign that a man loves a woman, and wants to make the relationship official. The ring speaks volumes and plays a massive role in encapsulating your love and devotion in a single piece of jewelry. Choosing the perfect one for your girlfriend out of many engagement rings is not an easy task. The good news is, you can make it easier by considering these things:
Make sure you get the right ring size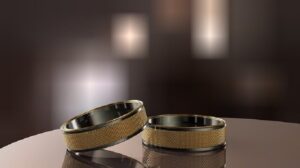 If you are the person who prefers a perfect proposal, you have to take care of every last detail. This includes knowing the ring size of your girlfriend. If you want it to be a surprise, you may conduct a bit of jewelry reconnaissance when your beloved is asleep or not at home. You can take the ring to a jewelry expert to determine its size, or you can use a size guide online.
Observe the style of your partner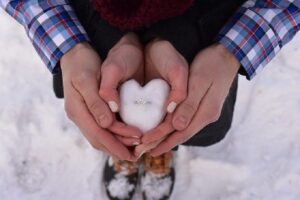 Many couples prefer shopping together to select the engagement ring, but you can always choose the traditional route of surprising your girlfriend. You can ask for help from her family and friends on your reconnaissance. You can start by paying extra attention to the pieces of jewelry she owns and wears, like whether it is gold, platinum, yellow, or silver. Does she like contemporary pieces or classic jewels more? Take notes for a few weeks to size up her style.
Know and understand the four C's and settings
People measure diamonds using four scales, which are carat, cut, clarity, and color. Colorless diamonds without flaws or few inclusions have better clarity; hence it is considered to be more expensive. In the same way, the more carats a ring has, it signifies a heavier stone, which also costs more. The cut is the shape of the diamond and the one you pick as your engagement ring is a matter of preference.
The ring setting refers to the framework that holds the precious stone. The setting you pick for your ring can set the tone of the jewelry piece. For example, an oval ring may look trendy, but a four-prong setting can make the ring appear more traditional. On the other hand, a bezel setting can create a modern appeal to a classic round stone. Decide on the right setting and shape, as well as taking into account the four C's.
Select the metal band
There are many metals to pick for the band of your engagement ring. Gold is available in various colors, including yellow, rose, and white. Pure platinum is popular, durable, and also ideal for people with sensitive skin. Another metal worth considering is palladium which has a greyer shade compared to platinum. Some engagement rings have bands with gold and platinum combinations.
If you are looking for an engagement ring for your girlfriend, you can find the perfect one without breaking the bank. Once you order the ring which you have chosen, give it at least one to two months to arrive. It is also advisable to get everything in writing, which means it will include the four C's, dimensions, shape if it is custom-designed, handmade, or antique, or any aesthetic enhancements. The document will note anything that impacts its value. All things considered, shopping for an engagement ring is always exciting.
Here are a few more interesting articles you could like: