If you're going to be spending a lot of time walking around city streets, you might be thinking that a pair of sneakers is your only choice if you want to be comfortable. Luckily, there are a ton of cute boots and women's booties available that are just as comfy as tennies and often much more stylish. Read on for three great boot options for when you're hitting the pavement.
Tall Boots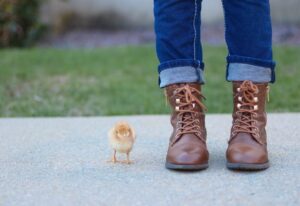 Boots with a high shaft are an ideal choice for city walking, particularly if the weather is a bit chilly; you'll appreciate how cozy you feel from your toes to your knees when you're wearing a high boot. In general, you're going to want a boot with a low heel, not just for comfort but also for easier navigation on rough or cracked pavement; if you've ever stuck a heel in a sidewalk crack or pothole cover you know it's no fun. Tall, riding-style boots typically have flat heels, so they provide warmth while still being comfortable enough for a day on your feet. As a bonus, high-shafted boots can be slimming and make you appear taller, even when they don't have a heel.
Ankle Booties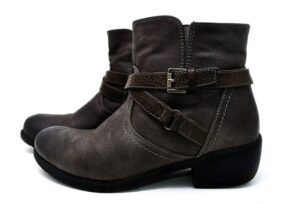 While almost any low-heeled casual boots for women will work for city walking, if your goal is to find the perfect blend of comfort and fashion then ankle booties might be your best option. Women's booties come in a variety of materials and styles, making it easy to find the right match for any ensemble, whether you're sporting basic denim with a t-shirt or donning a power suit. Ankle boots are available in different heel heights, and while many have a completely flat heel others are designed with a bit of lift. Even if you fall for a bootie that has a slight heel, you'll probably still find that it's comfy for knocking about, as many booties feature block or platform heels for easy striding
Hiking Boots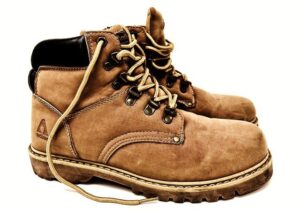 Hiking or trail-style boots are designed to maximize foot comfort, and many are good-looking enough to wear with city clothes. While these boots may be built for scrambling over boulders, they can still have a lot of street appeal so you won't appear out of place while you're walking about town. Once clunky and cumbersome, today's trail boots are sleek and lightweight for all-day comfort and city-worthy style. Hiking boots typically have rubber soles and shock-absorbing foot beds, so they're a great choice if you're going to be traipsing about for several hours. Hiking and trail boots also usually feature rounded toe boxes, so your tootsies aren't being uncomfortably squeezed as you walk.
If you're going to be sauntering about the city on your feet, there's no need to sacrifice good looks when it comes to footwear. Whether you favor a high or low cut or opt for a trail shoe, you'll fit right in on main street and feel comfy all day. Shop for womens shoes online to find the perfect boots for strutting along city streets in both comfort and style.
Here are a few more interesting articles you could like: