The right accessories really can make or break an outfit, particularly in the summertime when the heat is sweltering and you want to make your clothing as fuss free and comfortable as you can possibly get away with. Whether you're looking to update a few ensembles, invest in new wardrobe staples or you just feel like treating yourself to some fabulous new accessories, these seven summer must haves are about to be your new best friend…
Sunglasses
A pair of glamorous sunnies always, always comes in handy – and if you don't have some by now, then it's high time you started protecting your eyes from the sun's harmful rays! Sunglasses are a great way of adding a trendy edge to an outfit without overhauling your entire look. Play around with different shapes, tints and frame colours to find a pair that really feels like "you."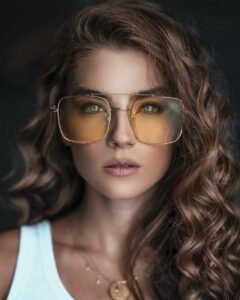 Thin Knit Scarf
Just because the sun is out and the heat is up, doesn't mean you'll stay warm all season long. Securing yourself a lovely floaty thin knit scarf or shawl comes in so handy for evenings out, shading your shoulders from the sun in midday heat or for some light protection during bouts of summer rain. Shop for clean, airy neutral tones to channel a breezy summer feel.
Silk Eye Mask
You need restorative, uninterrupted rest in order to live your brightest and healthiest life. Summer heat can bring disturbed sleeping patterns, so give yourself the best chance at eight blissful hours of shut eye by indulging in a silk eye mask. Eye masks are fantastic because they block out all light, encouraging your brain to switch off and get into sleep mode faster. Silk is great because it's cooling, soft and won't cause fine lines or wrinkles to develop around your eyes over time.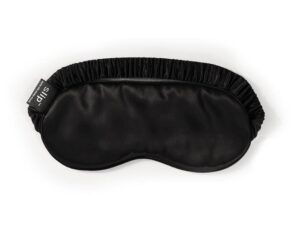 Natural Face Mask
A light, breathable face mask is essential for this coming summer. Look for clean cotton, light linen or luxurious silk face masks to invest in a protective item that's not going to upset your skin, or the planet.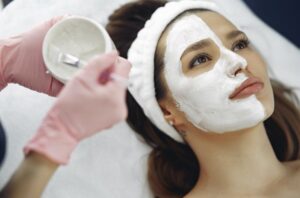 Sun hat
More sun shielding! Keeping your face out of direct sunlight (particularly in the middle of the day) is essential for preventing sun damage, premature ageing and skin cancer. A beautiful sun hat brings major style and protective points to every summer get-up.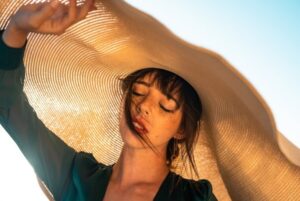 Woven Leather Sandals
A pair of lovely buttery leather sandals will get their fair share of action all summer long! Investing in quality sandals is essential to ensuring that your footwear sticks it out through the summer heat. Grime, sweat and other less than desirable substances tend to build up when we're walking about in the summertime, so nice quality breathable porous leather is ideal for protecting both our feet and the shoes that we choose to put them in. Pick a boho worn tan, refined delicate neutral or classic black tone for a future proof investment that you can pair with countless warm weather ensembles!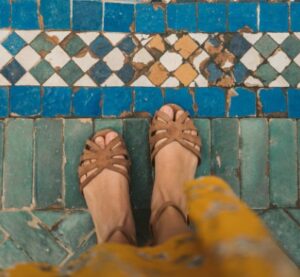 White Sneakers
And last, but certainly not least, a pair of white sneakers. These are a style staple that will transform the way you dress if you let them! pair breathable leather white sneakers with weekend get-ups, effeminate dresses to add a casual edge or use them to contrast with your linen summer suits! Whatever your style, you're going to get an amazing amount of use out of a pair of white leather sneakers, promise.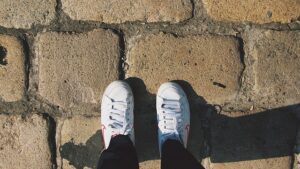 There you have it! Investing in beautiful designer summer accessories is going to add an expensive, elegant edge to even your most basic of warm weather get ups. Get shopping now!
Here are a few more interesting articles you could like: